Hong Kong Waffles and Bubble Tea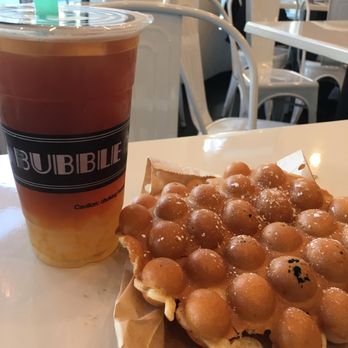 Disclosure: Some of the links below are affiliate links. This means that, at zero cost to you, I will earn an affiliate commission if you click through the link and finalize a purchase.
We get a lot of questions from Bubble Tea Shop owners asking about what type of food items they can add to their drink menu.  Waffles are a great choice and are starting to be served in bubble tea shops around the world.  One of the most popular combinations are Hong Kong Egg Waffles and Bubble Tea.  Both of these culinary delicacies were once exotic and are now becoming more mainstream.
What are Hong Kong Egg Waffles?
Hong Kong Egg Waffles go by many names: Bubble Waffle, Puffle, Egglet, Egg Waffle, Pancake Waffle, Eggpuff and in Cantanese gai daan jai (鷄蛋仔).  They use a rich waffle like batter but what makes them so unique is the waffle maker.  It has many "cells" that create a puff or bubble out of the waffle.  The waffle can also be folded and one popular way to serve them is folded around ice cream!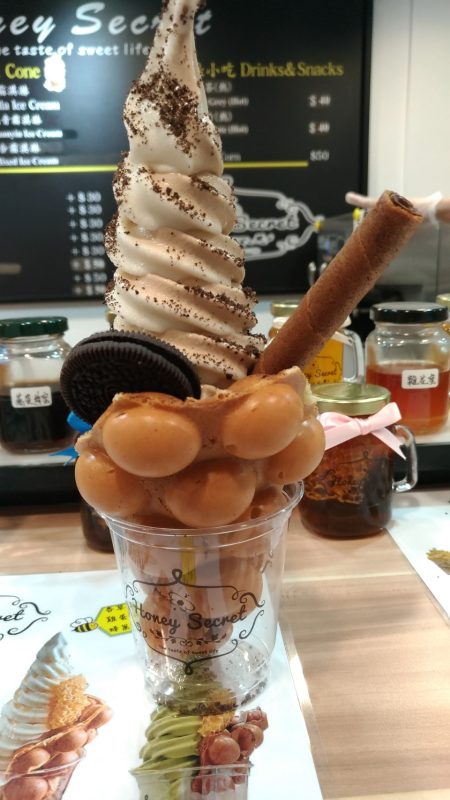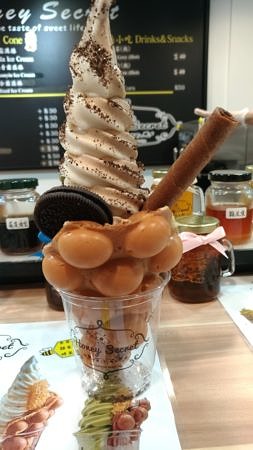 History of Hong Kong Egg Waffles
There are a few rumors circulating about how Hong Kong Egg Waffles got started.  The most popular one is that in the 1950's a store owner received a delivery of eggs.  When they opened the boxes they saw that a lot of the eggs were broken and instead of throwing them out, they mixed with eggs with with flour and sugar and poured them into a cast iron mold.  After heating the iron mold on a fire, Hong Kong Egg Waffles were born!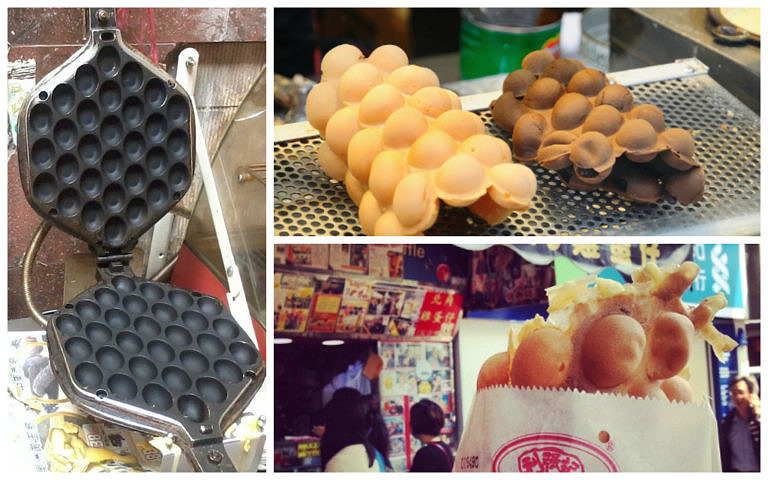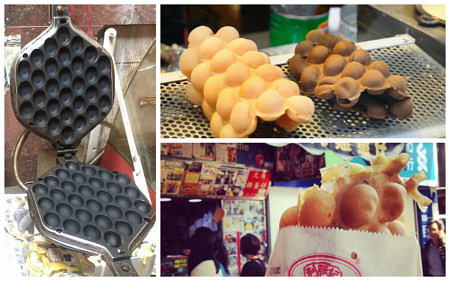 How to Make Hong Kong Egg Waffles
One of the secrets to making Hong Kong Egg Waffles is to make sure that you don't fill up your mold all the way with batter.  When the waffles are cooking, they will expand so you want to leave room for them to expand and create their iconic "bubble" or "puff".  To make the batter for Hong Kong egg waffles all you need are eggs, flour and sugar or you can try a traditional waffle or pancake mix.  Many waffle makers will come with their own recipe guide.
What Else Can You Add to Your Bubble Tea Shop Menu?
Most boba drinkers love to try new and interesting food/drinks.  Some other trending menu items are Taiwanese Snow Ice and Thai Stir Fried Ice Cream.