Automatic Bubble Tea Maker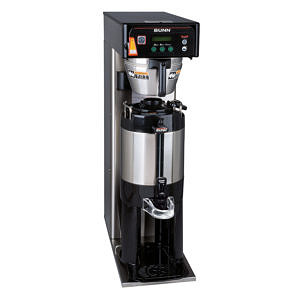 When it comes to running a bubble tea shop.  High quality drinks and efficiency is everything.  As a tea shop owner you have two choices when it comes to making tea.  You can make tea using the traditional method which is basically boiling hot water in a large tea pot and manually adding the leaves and timing the brew cycle. Or you can use an automatic tea maker.  This choice can depend on many things such as how busy your tea shop is or personal preference.  The Automatic Bubble Tea Maker will have a higher upfront cost but this could be made up for with reduced employee costs.
Recently, a lot of people have been asking if there is an alternative to the expensive Taiwanese Made Auto Tea Makers.  After a lot of searching we decided that the Bunn Automatic Tea Maker was the best alternative.
Automatic Tea Brewer
This is why we're proud to announce that we are now carrying the Bunn Automatic Tea Brewer.  Bunn has long been the top of the line when it comes to brewing coffee and their tea brewer lives up to their legacy.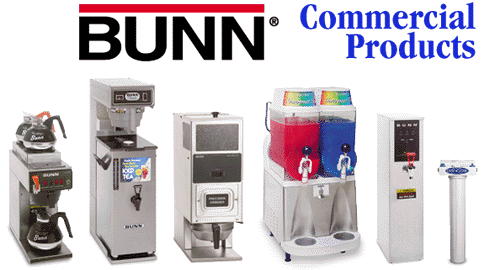 Brewing tea can be difficult because not all tea leaves have the same brewing time or temperature.  Green tea leaves are more delicate than black tea leaves and require a lower brewing temperature and a shorter brewing time.  The Bunn Automatic Tea Brewer has 3 custom settings so that you can brew 3 different types of teas.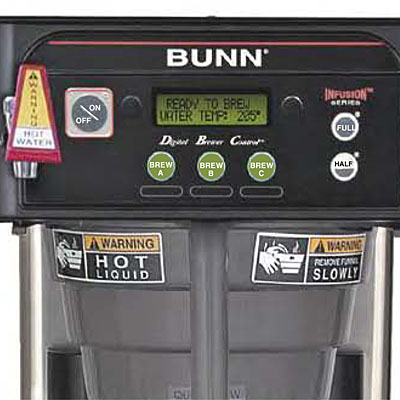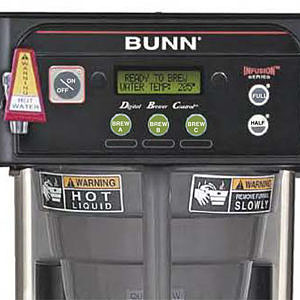 Another great feature is the hot water spout.  This will save time and money when you're mixing drinks because you won't need to buy a separate hot water machine!
---
Product Features:
Brews 5.1 to 11.9 gallons of coffee per hour (82 – 190 cups)
3 gallon water tank
Digital temperature control
Innovative BrewWise Coffee Server Management technology
Separate hot water faucet for soups & other hot drinks
Energy-saver mode reduces tank temperature during idle periods
Includes coffee and tea funnels
UL and NSF Listed; 120V