Custom Bubble Tea Sealer Film
can help promote your tea shops brand recognition, give your store a professional appearance and costs less per seal than traditional lids.
Cup Sealer Machines use a plastic film to seal a variety of different products such as bubble tea, coffee, smoothies, frozen yogurt, etc.  One way to help your brand stand out is with a Custom Sealer Film which has your logo on it.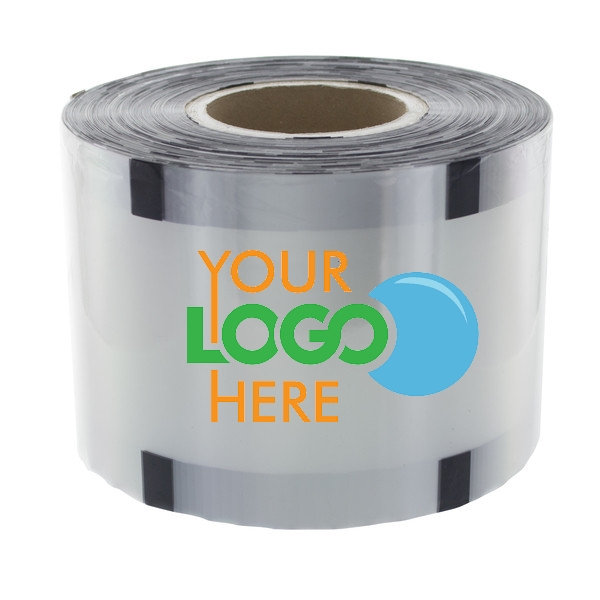 Custom Plastic Lidding Film
helps build customer recognition and loyalty. It is used with a sealing machine and creates the perfect spill-proof, airtight cup.
There are several reasons to choose custom bubble tea sealer film over traditional lids. First, it is more convenient for take-out drinks, as it remains completely sealed, if knocked over. Your customers will appreciate that.  Also, sealer film looks more professional. Not only that, but it helps to advertise for your business because it reinforces your company's logo. When people see your sealer film, they will know where it came from.
Custom Bubble Tea Sealer Film saves you money. It costs about half the price of traditional lids. A single roll of sealer film will cost about $40 and can seal about 4,000 cups, that's only $0.01 for every seal! Traditional lids cost about about twice that much with the average box of 2,000 lids costing about $40.00.
Using sealing film is also better for the environment because it uses less plastic which In turn makes less waste.  Sealer film takes less storage space in your store than traditional lids do. It is also easier to store which helps keep your store organized.  Just be sure that your Cups and Custom Bubble Tea Sealer Film are made from the same material to seal properly and you will begin reaping all of the benefits.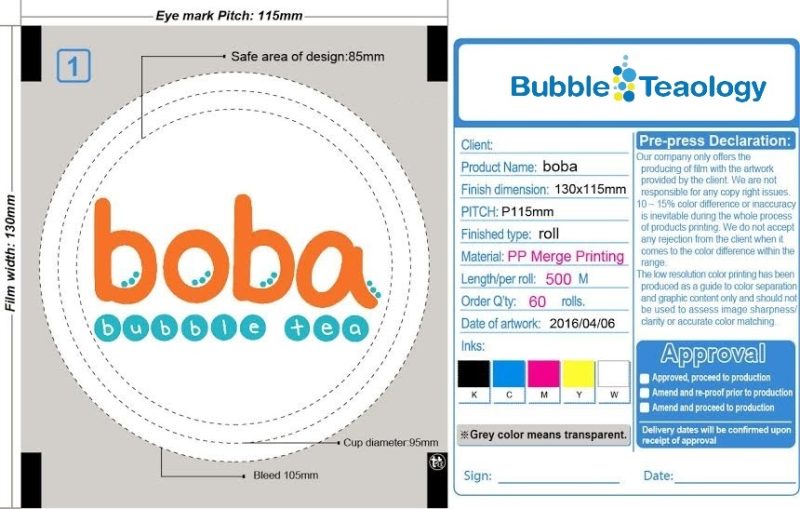 Sealing Plastic Containers
Do you have another container to seal?  We can create a custom lid for almost any container!  We have created plastic films for frozen foods, hot soups, to-go sushi and more!
How Much Does Custom Film Costs?
Custom plastic films actually cost less per roll than clear films!  The reason for this is because we source and print directly from Taiwan to bring the lowest prices to customers around the world. 
Fill out the form below to get a free quote: