How to Pick the Right Plastic Cup Sealing Films
When picking the right sealer film it is important to start with your cup,
The top diameter and material will determine what type of film you need.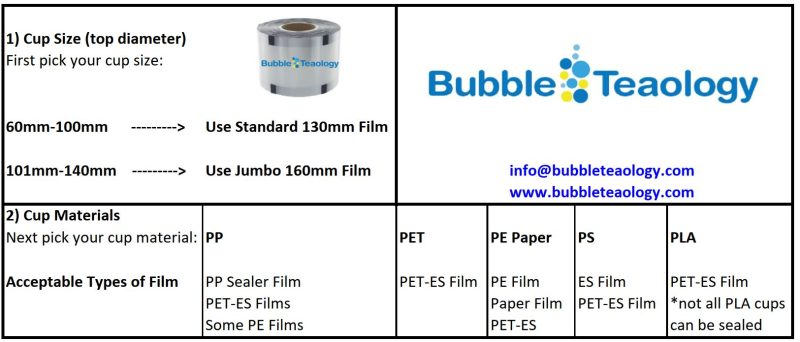 Plastic Sealer Films
Plastic Sealer Films come in many different sizes, styles, and materials.  We have PP Plastic, PE Plastic, PET-ES Plastic, Aluminum Foil and Paper Films available in both custom print and clear designs.
When choosing your sealing film it is important to make sure that it is compatible with the type of cup or container that you are sealing.  For example, a film like PP will only stick to PP cups while a film like PET-ES film will stick to almost all cups including most PLA Cups.
PP Sealing Films
PP Sealing films are made out of PP Plastic and are only made to be used with PP containers.  They form a strong bond and are not meant to be peeled off.  This type of film is the most common type of film and is commonly used with 95mm PP Cups.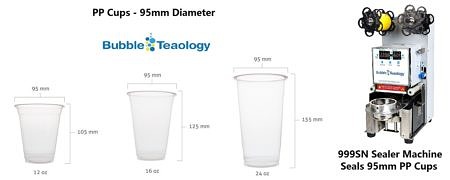 PE Sealing Films
PE Sealer Films are made for Paper Cups that are coated with PE Plastic and can also be used with most (but not all) PP cups.  This film does not create as strong of a bond as PP Films so it is good if you need to peel off the film.  If you do have a container that you want to have the film peel off then we can also create a custom peel-tab for specially designed for your cup or container.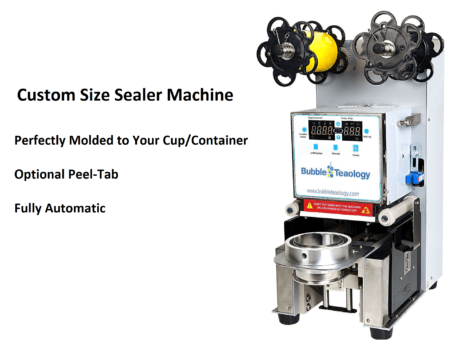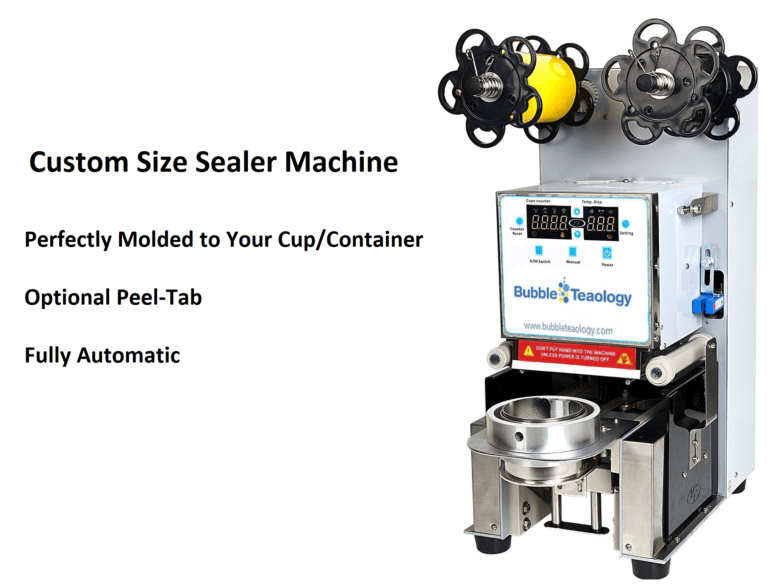 PET-ES Sealing Films
PET-ES Sealing Films are our most versatile films and work for most containers.  It can work with PP Plastic, PET Plastic, Paper, Styrofoam, and most PLA containers.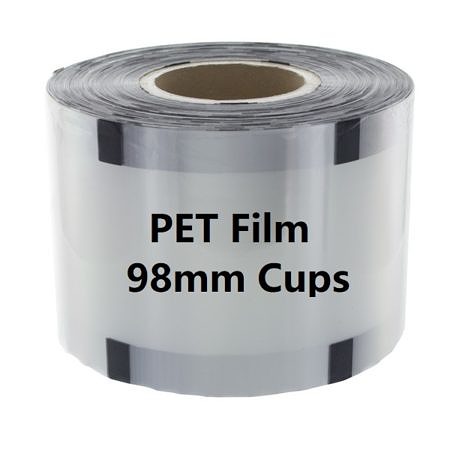 Paper Sealing Films
Paper Sealing Films are becoming a popular option for replacing plastic sealer films. We coat our paper films in PE plastic so that they remain water-proof.
Paper Sealing Films work with PE Paper Cups as well as some PP Cups.  Also, most paper cups are 90mm so they will need a 90mm sealer machine or a 95mm sealer machine with a 90mm adapter ring.
Paper Sealing Films come in generic print and also custom printing.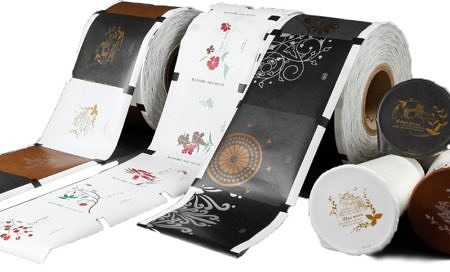 Aluminum Foil Sealing Films
This is our first metallic "foil" sealing film that takes our PET-ES film and electroplates it with VMPET material.
Works with cups that are 60mm to 100mm in diameter
Metallic Plastic Sealing Film (no logo)
PET-ES film works with PP, PET, Paper, PE Paper, and most PLA cups.
Works great for sealing yogurt, cheeses, milk, wine, etc.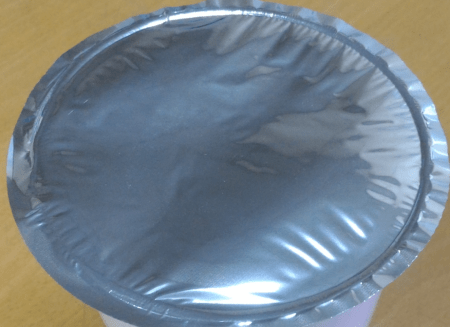 Custom Sealing Film
Custom Sealer film is a great way to increase your brand recognition.  Plus since you are ordering the film in bulk (usually 60 rolls) the price per roll comes down a lot!  About $40-50/roll after shipping.
With our custom films, you can have up to 5 colors printed on for free.  The films will take about 30 days to print and then you can either have them shipped by DHL Airmail or Sea Freight.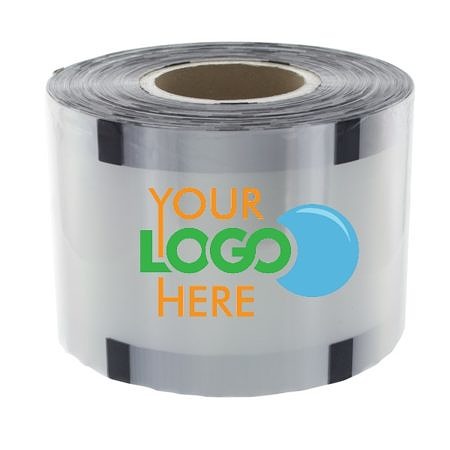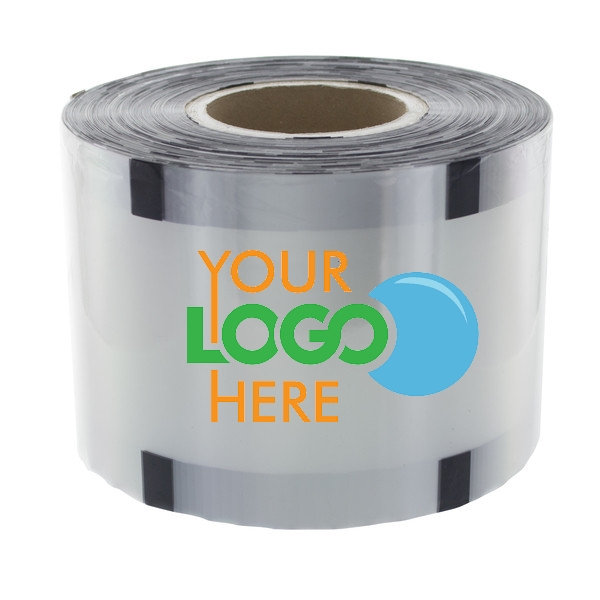 Sealing Film Temperatures
Each type of sealing film and cup that you use will have a different recommended temperature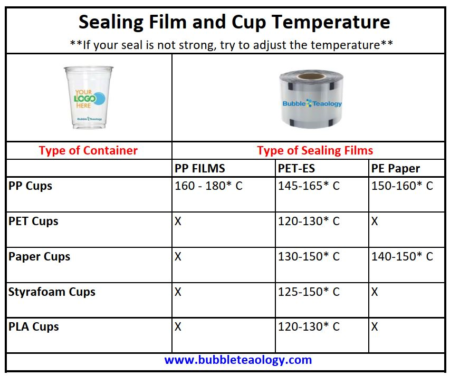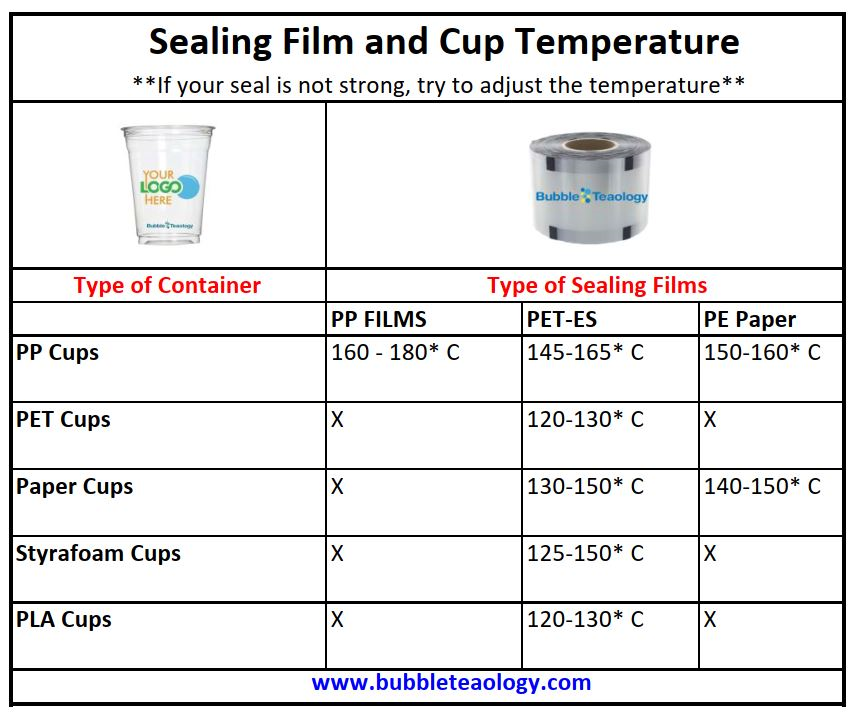 Picking the right sealer film for you
Whether you want to seal bubble tea cups, ice cream, coffee, hot soup, cosmetics, or anything else, we have you covered!  Just make sure that you know the size and material of your cup and if you're not sure you can always send us a picture of your cup.