Custom Print Boba Tea Cups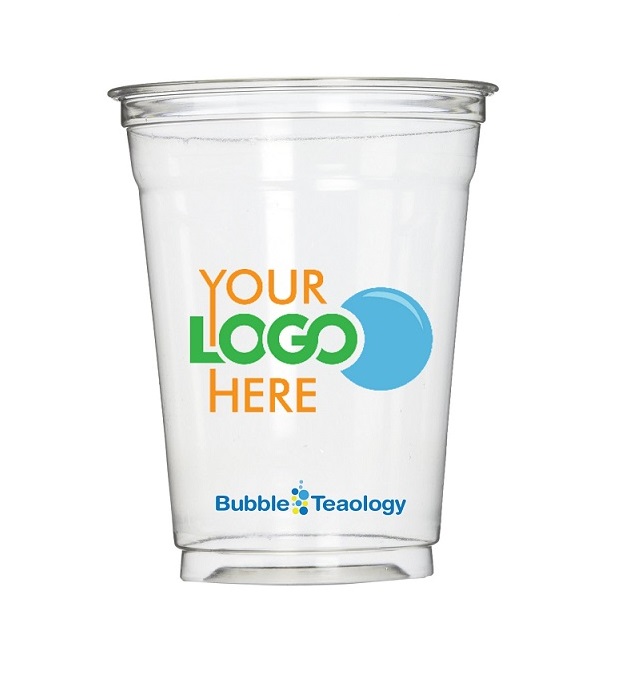 Custom Sealer Film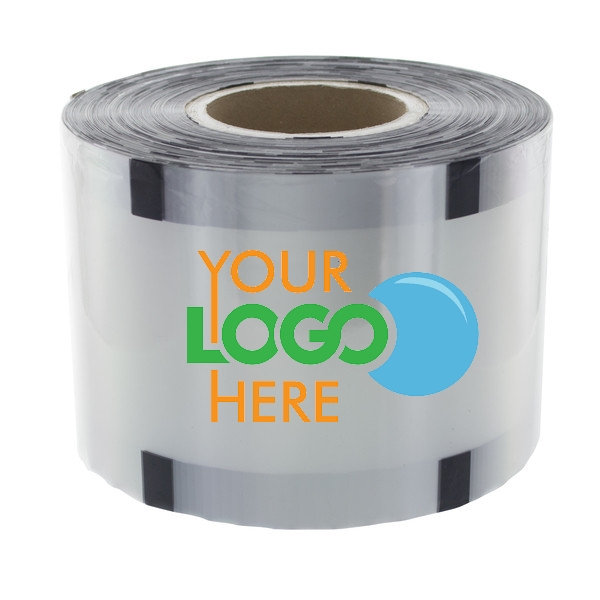 There is no better way to establish your brand than having custom boba tea cups.  Every time a customer walks away with your cup, they're walking away with an advertisement in their hand.  As a drink shop owner, your cup represents your store and your brand and proudly displaying your logo builds brand awareness and customer loyalty.
PP cups are the most common type of custom cup and come in 12oz (360ml), 16oz (500ml) and 24oz (700ml) sizes.  We can also print Custom PET, Paper Cups and Sealer Film.
Your logo doesn't need to be complicated to win over your customers.  In fact, the biggest brands around use a simple logo with only one or two colors.  The Starbucks Logo doesn't even say Starbucks but everyone can still recognize the logo anywhere!
Less than $0.04/cup!
Builds Brand Awareness
Recyclable Plastic or Paper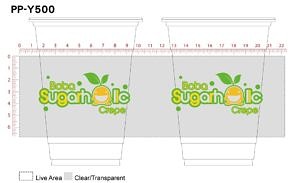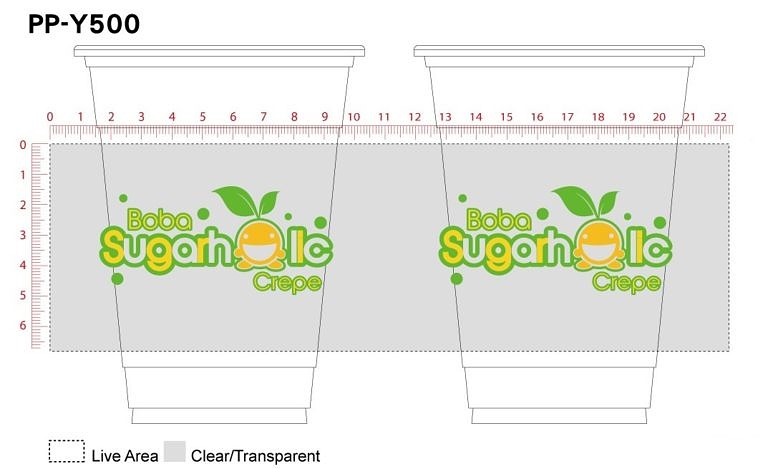 Sample Cup Template
Custom Printing Process:
Step 1:  Pick How Many Colors You Want
Step 2: Send Us Your Logo
Step 3: Confirm Template
Step 4: Cups Will Be Printed (3-4 Weeks)
Step 5: Cups Will Be Shipped By Sea Freight From Taiwan to You (4-5 Weeks)
Fill Out The Form Below For a Quote: