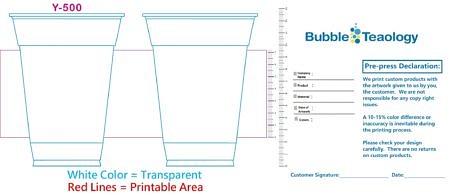 Custom Cup Logo Design
One of the most common questions we get about custom cups and custom sealer film is where to get your logo designed.  While we don't design logos in-house, we have had great experiences outsourcing logo design to different online platforms.  This way you're able to get a high quality logo at a decent price without having to pay some big marketing agency thousands of dollars.
There are a few different options for having your logo designed.  The cheapest option is using a service like Fiverr but we have seen a lot of mixed results and low quality work so we generally don't recommend them.  Another option is Placeit where you can use their logo design software to build your own logo.  This can be good for generating ideas but can lead to some pretty generic looking logos.  DesignCrowd offers logos starting at $99.00 and you will have multiple designers competing for your job.  They can also help you create other marketing materials like business cards and t-shirts.  99Designs is a little pricier with logos starting at $299.00 but they are generally higher quality and you don't have to waste time trying to find a decent designer like on Fiverr.
Bubble Tea Cup Logo Design Options:
Fiverr – Cheapest option but hard to find good quality designers.
Placeit – Online design software where you create your own logo.  Have to pay to download the logo.
99 Designs – Logos starting at $299.00
DesignCrowd – Multiple designers competing for your competition.  Logos starting at $99
Your logo doesn't need to be complicated to win over your customers.  In fact, the biggest brands around usually use a simple logo with only one or two colors.  The Starbucks Logo doesn't even say Starbucks but everyone can still recognize the logo anywhere!  More and more companies are realizing that simple logos stand out more and are better at representing a brand than complicated ones.  Take the logos of 5 large companies and you'll be shocked to see how simple they are!
Another thing to consider is how many colors you want to make your logo.  Again, we generally recommend just using a few colors instead of a lot of different colors.  This will give your logo (and store) a cleaner look while also saving you money because each color costs $100 to print.
How to get Custom Cups with your logo
Custom Cups are a great way to help build your brand and stand out from the competition.  We can print your logo onto plastic cups, paper cups, sealer films and more!
Once you have your logo designed you can send it to us and we'll put it onto are templates for you.  We will revise the logo to make sure that it fits perfectly on your cup and send it to you for your approval before printing.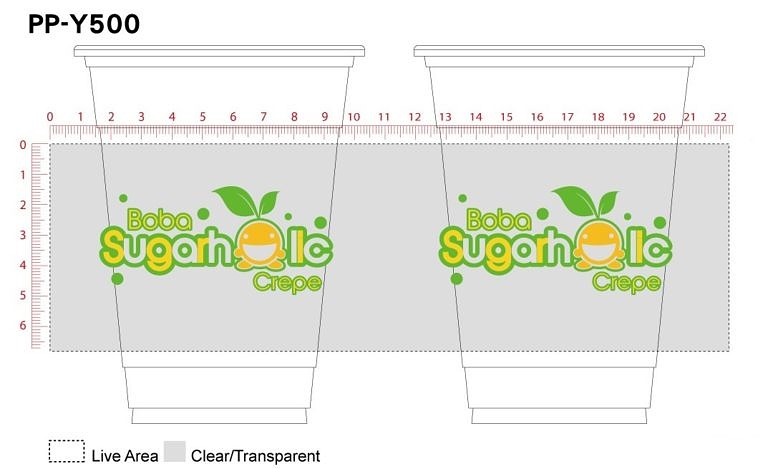 Fill out the quote below for a free sample quote: