What Bubble Tea Shops Can Do During the Coronavirus Shutdown: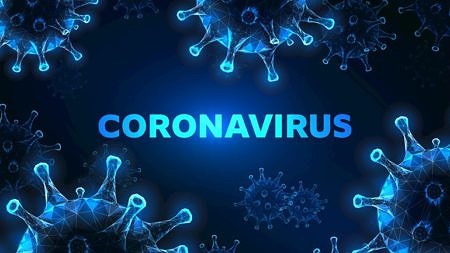 The Coronavirus Pandemic is a challenging time for everyone and small businesses are particularly vulnerable.  Especially restaurants, cafes and bubble tea shops that need to close during the Coronavirus or COVID-19 Pandemic.
Instead of panicking, try to be positive and think about what you can do right now to help your bubble tea shop during this crisis.
Here are some things you can do to help your boba tea shop during the Coronavirus Pandemic:
Apply for a SBA Loan for your bubble tea shop.
File your taxes to make sure you get your $1200.00 stimulus check.
Offer Gift Cards  to your customers.
Get your business ready for when things open up again (because they will).
​Some stores have still been able to provide to-go bubble tea pick up services and delivery which can help sustain a business during down times.  But if you have been ordered to close then it is best to close right now so that we can all slow the spread of the virus together.  Instead, right now you can focus on how you can start offering to-go services and delivery once your store opens again.
Remember that this will pass.  This is a temporary situation that will get better.  The most important thing right now is to focus on keeping yourself and your community healthy.  Temporarily closing your store and practicing social distancing might hurt in the short term but it is necessary for long term success.
SBA Loans for Bubble Tea Shops:
The Senate just passed a landmark 2 trillion dollar stimulus package with $300 – $350 billion going to small businesses.
This package will provide loans for small businesses and may help reduce payroll taxes for employers and employees.
Click Here to Apply for a SBA Loan for your Bubble Tea Shop
How to Get the $1200.00 Stimulus Check:
American tax payers who make less than $75,000 can receive a $1200.00 stimulus check.  The easiest and fastest way to get this check is to make sure that the IRS has your Direct Deposit information on file.  If you received a refund last year into your bank account then they already have your information.  But, if you're not sure, you can file your 2019 taxes now to make sure that they have it.  Otherwise they will mail a check but that will take longer to get to you.
E-file.com is the cheapest tax filing software that I've seen and you can get 50% with this coupon code: 50eFile.com
Pay Roll Tax Relief:
If you keep your employees and don't fire them then you may be able to defer paying payroll tax until next year (you can pay 50% in 2021 and 50% in 2022).  This can add up to a lot in the short term because it is about 7.5% of each employee's salary.  But remember, this tax is only deferred and still needs to be paid back.
Also, as of right now, this is only eligible to businesses that keep their employees employed and do not apply for the SBA loans.
Offer Bubble Tea Gift Cards to your Loyal Customers:
Do you have loyal customers that still want to support you and your business?
You can reach out to them and see if they will order gift cards from you!
If you don't already offer gift cards then you can use your POS System Software or another service like Gift Up.
Gift cards are a great way to get cash into your business now.  This is like a loan from your customers that you pay back in Bubble Tea!
What Else Can You Do?
This might be one of the hardest things you will ever need to go through as a bubble tea shop owner but it is important to stay positive and remember that this is temporary.
Instead of stressing out, try to be productive.
This is an opportunity to take care of things that haven't been done in a while.  Balance your books, file your taxes, take stock of all of your inventory, take a detailed look at your sales and really examine how your business runs.  Use this as a time to strengthen your core business and refine your processes.
Another way to be proactive is to look around in your community and see if you're able to help out.  Not only will you be helping those in need but you will also be promoting your brand.  Once this passes, people will remember those who helped out and contributed during this difficult time.
Most importantly, stay healthy and remember that we are all in this together.  So while closing your store or practicing social distancing might hurt now the sooner we can get this virus under control, the sooner we will be able to get back to normal.
BubbleTeaology will remain open during this crisis and we will continue to follow strict sanitation guidelines and ship all products from Taiwan where we have had very few cases of Coronavirus.