Bubble Tea Food Trucks can be a great way to start a bubble tea business!  Not only are bubble tea trucks less expensive to open than stores, but they are also portable so you can find the best location possible and if today's location isn't good, you can also try a new one tomorrow!
One strategy is to use a Bubble Tea Food Truck to help scout out new store locations, once the market has been proven with returning customers, you can open your store near the food truck location.
Another advantage of a Boba Tea Truck is the lower start-up cost.  You won't need to pay rent or design a fancy store.  Just get some basic bubble tea machines and equipment and you're good to go.
The History of Bubble Tea Food Trucks
Food trucks have become extremely popular not just in Asia, but all over the world. But bubble tea food trucks? Not so much. Unless you live in other countries, of course. You might see a few bubble tea trucks here and there within the US borders, but where did those ideas come from?
In the 1980s, bubble tea was invented in Taiwan. Of course, bubble tea grew large, and menus all over Taiwan offered them as a beverage or dessert choice. It wasn't long before bubble tea spread to Hong Kong, Thailand, Japan, and South Korea, and began its journey to Western culture.
However, for those on a budget who don't want to open up a store or small restaurant for primarily serving bubble tea, shakes, smoothies, and other fun desserts a bubble tea food truck is a great way to get into the game!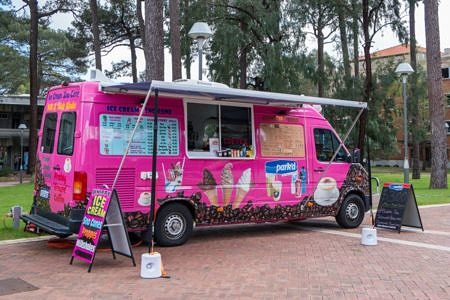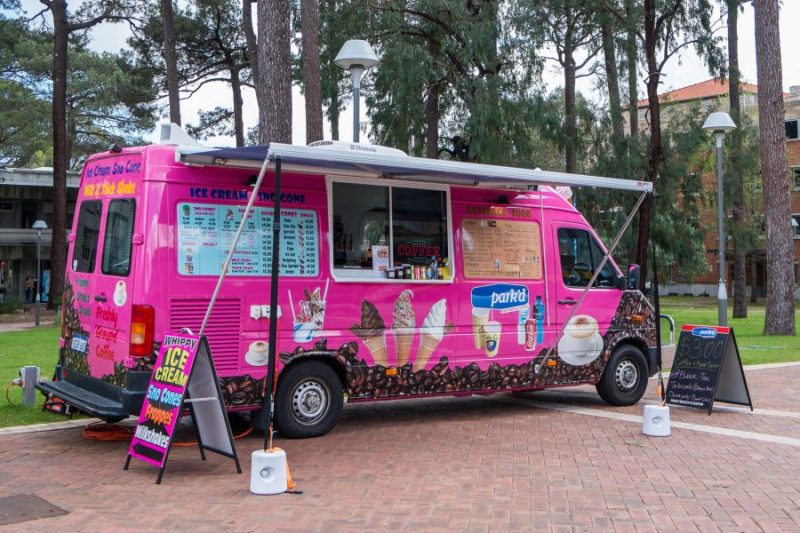 For many, this was such an easy option. All you needed was a small bus or van with a pop-out menu, some time put into making the outside welcoming and 'kawaii,' and the proper tools and instruments needed on the inside to keep a traveling business running. Due to people's love for this drink, a lot of food trucks didn't even spend a lot of time dressing up like the truck above and were smaller and less cute. They did the job, but it was all about quality in the end.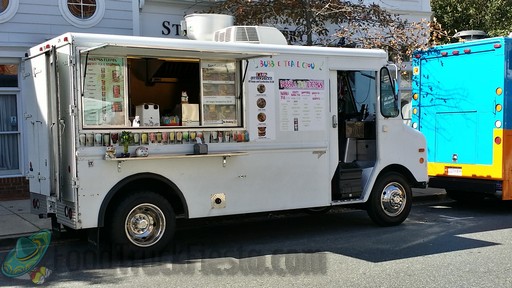 What was really the appeal of these trucks?
This all depends on if you were the business owner or the customer. For business owners, as previously mentioned, this was an easier and cheaper way of opening a strong and steady business for not too much money. These business owners already had a passion for food and serving customers 5-star treats.
Have you ever noticed that food, drinks, and ice cream always seem to be strangely better coming from a small food truck? At any time of day, if a food truck arrives outside of a store, many people will flock to it instead of going to a chain restaurant. Why? Because it's visually pleasing, unique, and smells absolutely amazing all of the time. People who own food trucks always serve to impress because this is their business on wheels. They are responsible.
For bubble tea truck owners, they were able to offer more to the customer than a restaurant could. They focused their primary attention on bubble tea and how to incorporate it into various dishes, desserts, and drinks. They explored different flavor combinations and creative ways to serve bubble tea. This was different from cafés and coffee shops that would only offer a few flavors because their focus was more on food or coffee.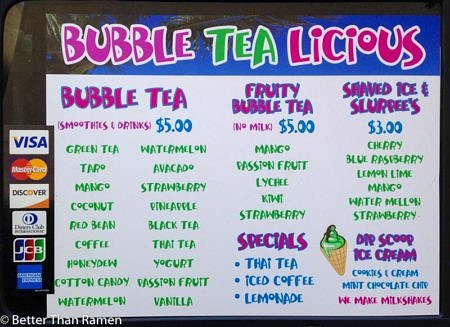 When food trucks first became popular, it was rare to see anything other than your meal-on-wheels, whether it was a taco truck or a rolling coffee shop. Now, bubble tea trucks have made their way out of Asia and you can find one in almost every large city in America. In 2017, with the boba tea craze, more and more people are opening these bubble tea food truck businesses, so expect to see a lot more in the future!