How to Start a Bubble Tea Store:
Alright, so you want to Open Your Own Bubble Tea Shop and now all you need is a business plan. The most important aspects of a Bubble Tea Business Plan are Costs, Store Design, Necessary Equipment, Product Sourcing, Training, and Location.
Bubble Tea Store Costs:
A high end Bubble Tea Business can cost over $100,000 to open and a franchise can cost even more. A successful bubble tea business requires proper equipment, training and high quality ingredients. These all cost money, but don't worry! I'll show you how to open a bubble tea business without breaking the bank. With this Bubble Tea Business Plan you'll be able to open up your own store for $25,000-$40,000.
Bubble Tea Store Design and Physical Lay Out: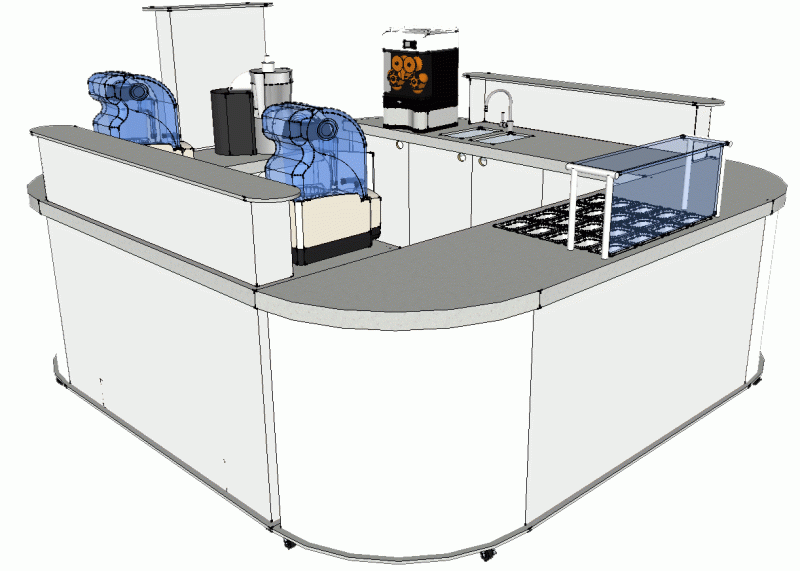 The size of your store will be directly correlated with your cost. Basically you need counter space and sinks. Everything else is just personal customization. We recommend using stainless steel for your counter space. Many stores still use wood, and while wood has a lower start up cost, it won't last very long. Within 5 years the constant liquid environment will degrade the wood and have it looking shabby and unprofessional.
Bubble Tea Equipment: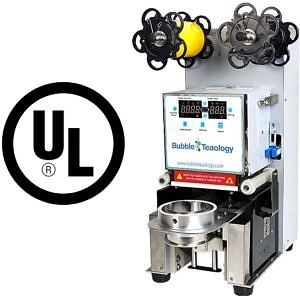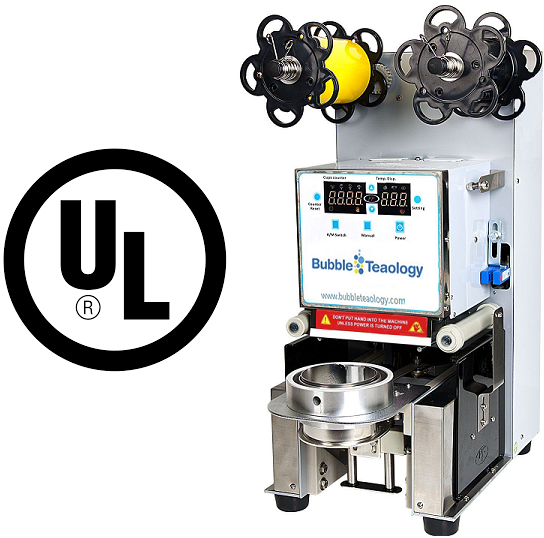 Utensils – Shaker Cups, Stirrers, Tea Jugs, etc. Stove – I recommend using a gas stove for a smaller operation and an electric induction heater for a larger operation. A gas range will cost less and be sufficient for producing smaller quantities. 100-300 cups sold/day. Once you start selling on a large scale, an Electric Induction Heater will require less skill to make high quality bubble tea. This is because it delivers a more consistent heat source than gas. Boba Tea Sealer Machines create an airtight seal giving your cups an authentic look and feel. Sealer machines also save money in the long run because plastic sealer film is cheaper than traditional lids. Tea Shakers will help mix your hot tea, with powders and ice to make sure they dissolve properly and create the "bubbles" on top of your tea. Sugar Dispensers are the best way to make sure that your drink quality is consistent and your customers get the exact level of sweetness that they ordered. POS – Point of Sale System.
Ingredient and Product Sourcing:
Bubble Tea was invented in Taiwan and the best ingredients come from Taiwan. At BubbleTeaology we source high quality ingredients and equipment from Taiwan. The ingredients are all SGS, HACCP and ISO certified. I have personally visited many factories in Taiwan that produce Bubble Tea and have selected the highest quality Bubble Tea ingredients.  We currently supply US customers from our US warehouse locations and International customers directly from Taiwan.
Click Here for Our Wholesale Catalog
Bubble

Tea Training: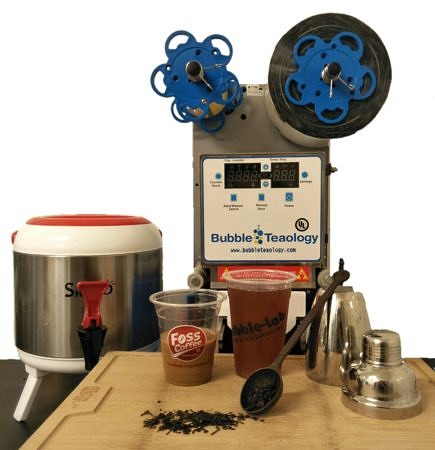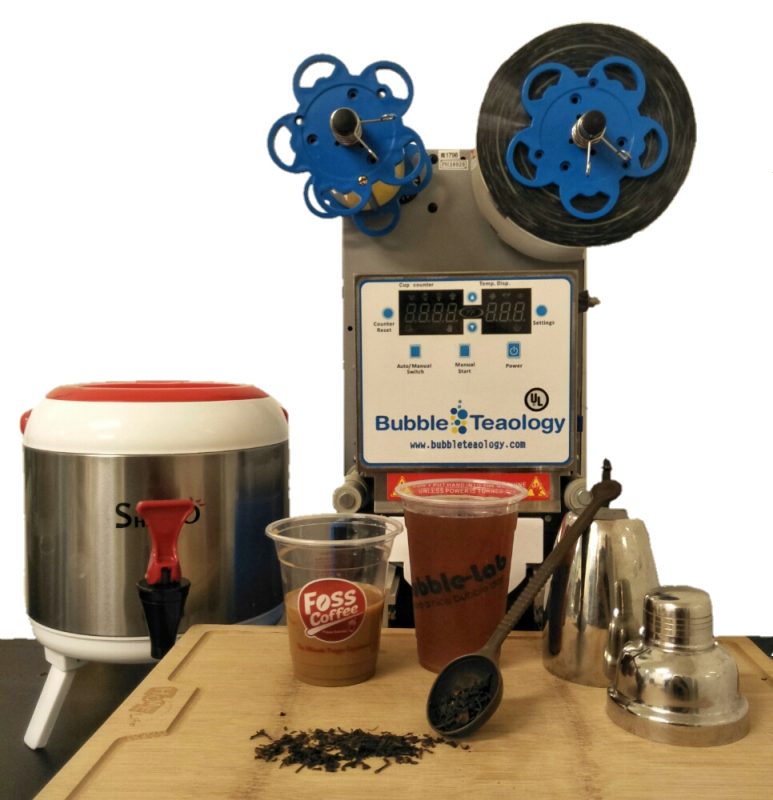 Making Bubble Tea is a skill similar to making a cocktail or a great cappuccino. Proper training and recipes are necessary to ensure that your Bubble Tea tastes great and that your customers keep coming back.
Click Here for Our Bubble Tea Training Video
Bubble Tea Store Location:
Bubble Tea is currently extremely popular in places like LA, Austin and New York while it is only starting to emerge in other places like the Midwest. Don't be intimidated if there are already Bubble Tea Shops in your area. This means that they are there making money and if you can serve a superior product than you should have no problem gaining market share.
Bubble Tea Store Size:
The size of your store is going to impact the cost more than anything else.  I've seen giant bubble tea shops with tables and couches and I've seen tiny ones that can fit into a 100 square foot location! If it's your first store, then we generally recommend starting small.  This will significantly decrease your costs and having a smaller store will make it look more crowded and therefor more in demand.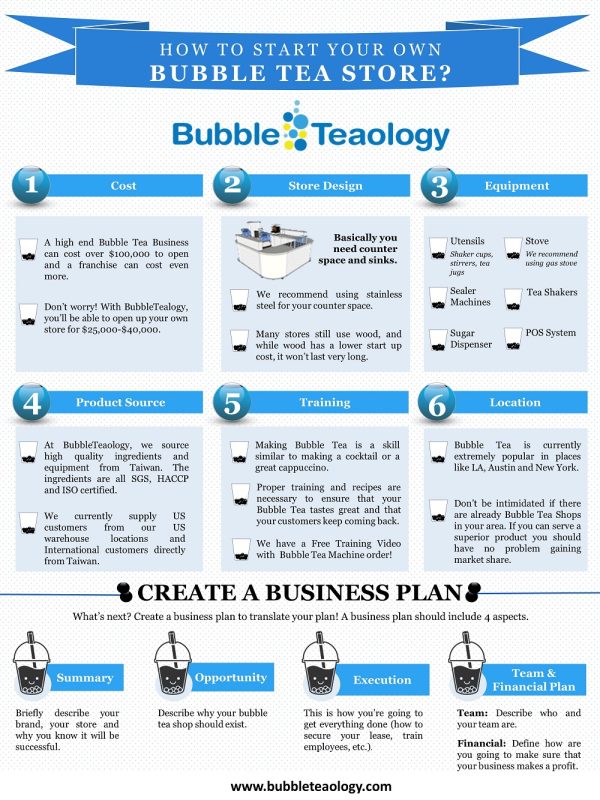 How to Write a Bubble Tea Business Plan
Before you can start your bubble tea store you will need a plan.  The main purpose of writing a business plan is to show that you have clearly thought out your business ideas, evaluated the competition, know the costs of running your business, the potential profits and fully understand the risks of opening a bubble tea shop. When you write a business plan, you want to follow a specific format and show your investors that you are organized, responsible and know every aspect of your potential business.
A Bubble Tea Business Plan should include the following:
Executive Summary
Opportunity
Execution
Team and Company
Financial Plan
Executive Summary This is the 200 hundred foot view of your business plan where you briefly describe your brand, your store and why you know it will be successful.
Example: BubbleTeaology will be an amazing Bubble Tea Shop in Chicago, IL.  The modern design will fit into a 500 foot square location that is newly constructed in ABC Shopping Mall.  BubbleTeaology will be convenietly located in the food court which receives over 10,000 weekly shoppers and potential customers.  Our colorful shop, smiling employees and authentic Bubble Tea will entice customers to try our expansive menu where we offer premium Bubble Tea made with 100% Taiwanese Ingredients. The executive summary should be 1 to 2 pages and if you're stuck on this one, you can write it last.
Opportunity:  Here you describe why your bubble tea shop should exist.  Are you the first one to the area?  Do you have a unique selling proposition or a unique background that makes you suited to sell bubble tea and out preform the competition?
Execution:  This is how you're going to get everything done.  How you're going to secure your lease, build your store, train your employees, source equipment and supplies.  Also, how will you build you establish and build your brand, get new customers and keep existing customers coming back for more.
Team and Company:  Your team and company will all start with you but you won't be able to do everything by yourself.  Investors want to be confident that you can find, train and hire great employees who will make sure your bubble tea business plan is a success. Here you will also want to go further into how your brand was created and why it is going to crush the competition!
Financial Plan:  Financial plans are crucial to banks and investors.  How are you going to make sure that your business makes a profit.  You will have both fixed and variable costs in your business.  The fixed costs will be things like your rent which will not change every month.  Variable costs will depend on how much business you're doing and will change every month.  For example, you might need 2 employees working at a time to start out but once things get busy, you will need more and this variable cost will increase. You will also need to calculate your costs and profits.  The best way to do this for a bubble tea shop is to think about your costs/cup and how many cups you need to sell a day to first break-even and then to make a profit. While writing a business plan for your bubble tea shop can seem like a daunting task, it will also help you organize and clarify your ideas.  Not only will this help potential investors but it will help you and give you the best chance of success.