Wholesale Bubble Tea Ingredients:
**Currently Only Available in the Continental USA**

Bubble Tea Fruit Powders
Powders include tropical fruit flavors like Pineapple, Taro, Strawberry, Watermelon and more.  Our powders combine 3 ingredients in 1!  This means that you just need to mix the powder with hot tea or water which saves on production time.  Our  powders contain flavoring, non-dairy creamer and sugar and can be used to make classic milk tea favorites like Taro Milk Bubble Tea.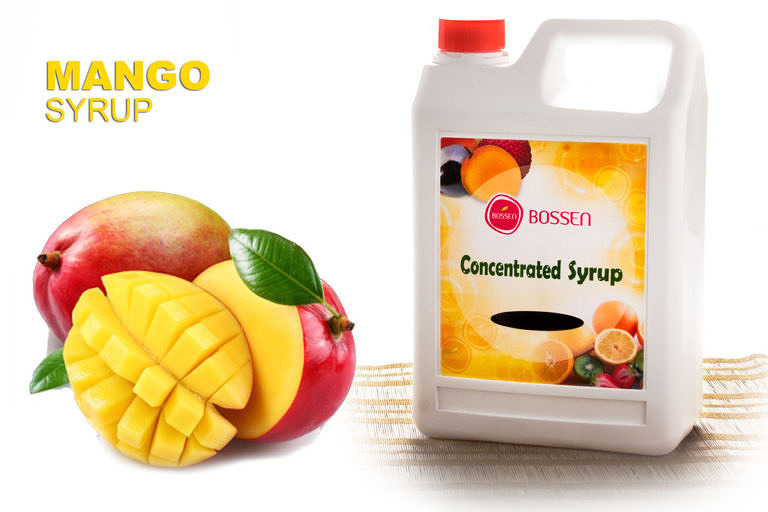 Bubble Tea Fruit Syrups
Syrups are a great way to add some flavor to regular green or black tea.  Our most popular flavors are passion fruit green tea and strawberry green tea.  Simply pump out the syrup, add green tea, ice and let the shaker machine do the rest!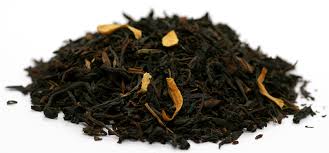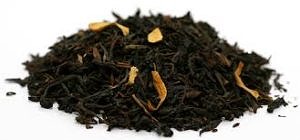 Fresh Tea Leaves
Tea leaves that can be used to create classic bubble milk tea, green tea or can be combined with your fruit syrups to make delicious fruit infused tea!  This tea can be served hot or cold and can be brewed traditionally in a tea pot or using an automatic tea brewer.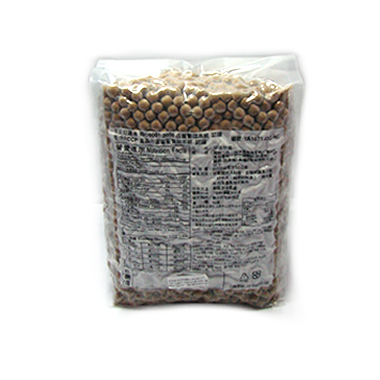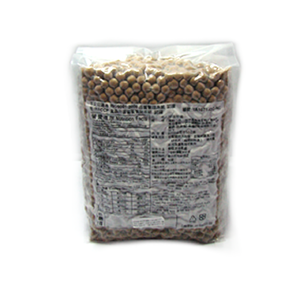 Tapioca Pearls
Boba are made using an original recipe that has been used in Taiwan for over 20 years.  We have both large tapioca pearls and mini-ones to give your customers two delicious options to choose from.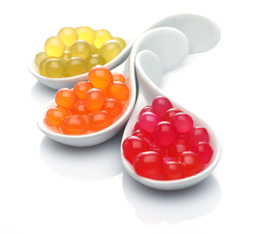 Popping Boba
Popping Pearls or Popping Boba are a refreshing way to enjoy bubble tea or can be used as a desert topping on frozen yogurt, ice cream or Taiwanese Snow Ice!  Popping boba are packed with fruit flavors that "pop" in your mouth.  We have many flavors to choose from like Litchi, Orange, Strawberry, Passion Fruit and more!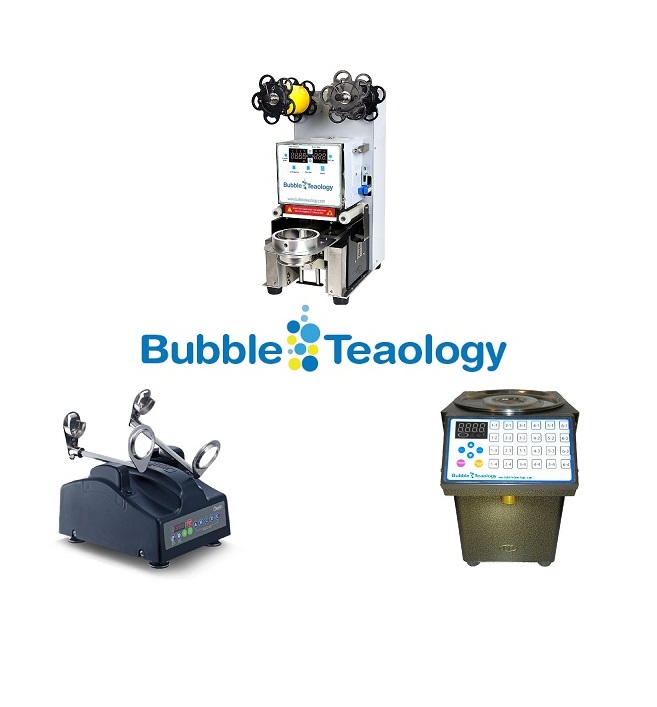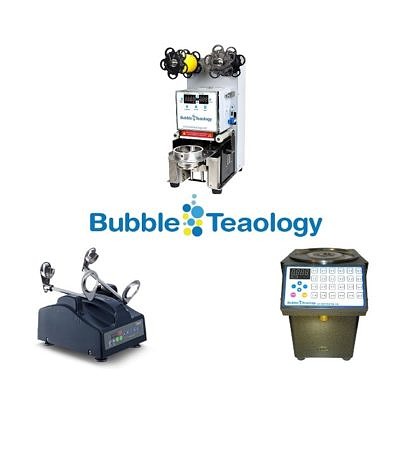 Bubble Tea Supplies and Equipment:
Using the best bubble tea machines will help make sure that you are delivering high quality drinks and that your store will look professional.  All of our machines are made 100% in Taiwan and come with a 1 year warranty, free bubble tea training video and 3 years of free video support.
Custom Bubble Tea Products:
Putting your logo on your bubble tea cups, sealer film and machines is a great way to establish brand consistency and customer loyalty.  Every time a customer walks away with your drink they are walking away with an advertisement in their hand.  A clean and sharp looking logo on your cups will help build your brands reputation.
Online Bubble Tea Training:
Our Bubble Tea Training Video is FREE with any Bubble Tea Machine Order!
Learn how to brew tea leaves, make tapioca pearls (boba) and make popular drinks like taro bubble tea.
**Currently Only Available in the Continental USA**
Fill Out the Form Below to Get Our USA Wholesale Catalog!