Bubble Tea Plastic Straw Ban
San Francisco has just passed a plastic straw ban that will take effect in July, 2019.  This trend isn't just isolated to San Francisco and is happening in cities all around the world.  Since Jumbo Straws are a part of Bubble Tea, this change will affect Bubble Tea Owners around the world.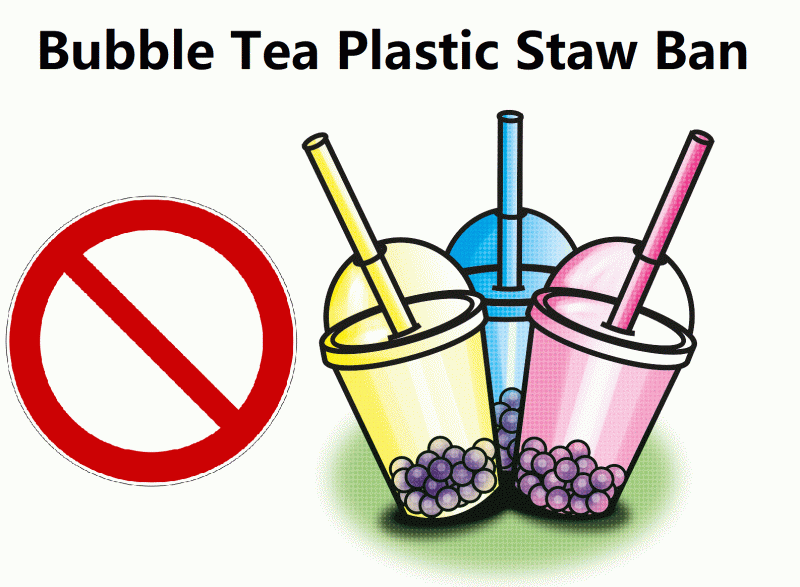 With the world becoming more and more environmentally conscious, people want to do away with all plastic straws. Plasticware and plastic straws enter waterways, are dangers to wildlife, and can even get into our food supply. One of the first steps countries around the world will take to eradicate plastic waste is to prohibit the use of plastic straws in eateries and beverage shops. In Taiwan, fast food restaurants will stop using them by 2019. Europe wants to forbid the use of plastic straws by 2030. Currently, in the United States, California is examining a statewide ban and parts of Florida have already outlawed them there.
Bubble Tea continues to grow in popularity worldwide. Because of this, companies continue to work towards an ideal solution on how customers can continue enjoying their delicious tea drinks with tapioca pearls, without using plastic straws. The good news is that there are some promising solutions in the works.
Plastic Straw Replacements
There are a few options for replacing traditional plastic bubble tea straws. Metal or Bamboo make logical reusable replacements, although it will take some getting used to by the general public.  PLA Straws, Paper Straws,  and Sugar Cane Straws are among the most popular for single use straws.
Using a Reusable Straw made of metal or bamboo will be a new concept for some.  You would either need to bring your own straw or use the straws that are at the bubble tea shop or restaurant.  As long as these are cleaned properly, it shouldn't be any different than using a spoon or a fork.  You put both of them into your mouth and proper sanitation will kill any potential germs.
Single Use Straws also come in many different varieties like PLA, Sugar Cane and Paper.
PLA Straws – PLA is a type of eco plastic made from corn that can bio-degrade if sent to a proper composting facility.  Unfortunately, PLA straws are also included with the ban.
Sugar Cane Straws are an interesting option but are unfortunately not very practical.  They tend to break easily and since they are made of food products, many of the manufacturers don't have proper SGS of FDA Certification
Paper Bubble Tea Straws are the best viable alternative to plastic straws.  They can be made in regular and jumbo sizes and are strong enough to burst through the seal of your favorite cup of bubble tea.  However, one draw back of paper straws is that they will get soggy if left in liquid too long.  This means that it is best to drink your tea in about 15-20 minutes.
How to Order Paper Straws for your Bubble Tea Shop:
The best way to order paper straws in bulk is to order them together with your custom cups or custom sealing film.  This way you can get the lowest prices direct from Taiwan.
Fill Out the Form Below For More Information!