Paper Bubble Tea Products
are becoming more and more popular as businesses are becoming more environmentally conscious.  Certain countries are also starting to ban plastic straws and other plastic products.  This is great for the world but can be a challenge to Bubble Tea Shop Owners who rely on plastic cups, straws and sealing film to serve bubble tea.
One of the biggest challenges is replacing the iconic JUMBO bubble tea straws with an Eco-friendly and biodegradable paper material.  While most drinks can be enjoyed without a straw, boba or tapioca pearls absolutely have to be sipped out of a straw.  Bubble tea without a straw just doesn't work!
We have spent the last year preparing for the paper bubble tea movement and currently have JUMBO Paper Bubble Tea Straws, Paper Bubble Tea Cups, Paper Sealing Film and our Bubble Tea Machines and seal paper cups!

Order Paper Cups and Straws Here!
Paper Bubble Tea Straws
are becoming stronger and can be a great alternative for plastic straws.  One of the biggest problems for paper straws to overcome were that most of them are flat on both sides.  And since most bubble tea is sealed with a plastic sealer film, the flat side made it almost impossible to break through the plastic seal.  After re-tooling our machinery we were able to come up with "Angle Cut" Paper Bubble Tea Straws that can pierce through plastic sealer film!  Before you order any paper straws, make sure they are compatible with your current cups and sealer films.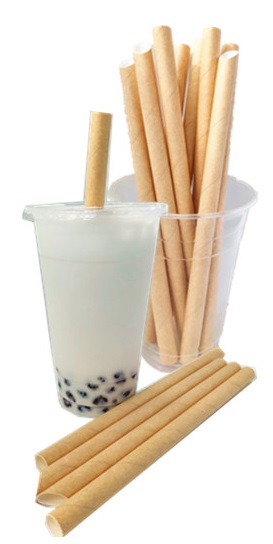 Paper Bubble Tea Cups
are a great way to serve both hot and cold drinks to your customers!  Just like plastic cups, paper cups are available in 12oz, 16oz and 24oz sizes.  They can also be customized and printed with your logo on them!  If you want to serve both hot and cold drinks to your customers then our 90mm double walled paper cups are a perfect solution.  We also have single walled 95mm paper cups if you only plan on serving cold drinks.  Either way these paper cups are a great Eco-friendly alternative to plastic bubble tea products.
If you plan on serving hot bubble tea or coffee to your customers you can take that one step further and use a custom paper coffee sleeve!  Not only do custom coffee sleeves look great but they also help promote your brand and increase customer loyalty.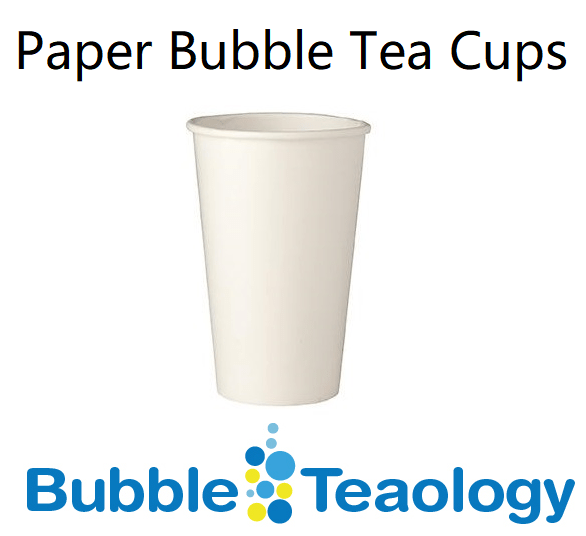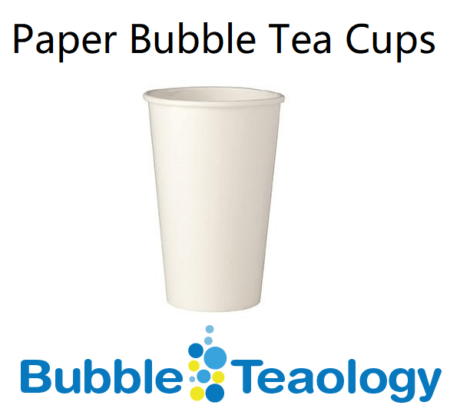 Paper Bubble Tea Sealing Film
is also becoming a popular option for replacing plastic sealer films.  They can also be sealed with our Bubble Tea Sealing Machine.  Two things to remember are to makes sure that your paper sealer film and paper cups are compatible.  Also most paper cups are 90mm so they will need a 90mm sealer machine or a 95mm sealer machine with a 90mm adapter ring.

Eco-Friendly Paper Bubble Tea Cups and Straws are becoming a great alternative to plastic products. You can also help promote your brand with custom paper bubble tea products that are personalized with your logo.  Film out the form below for more information!