To figure out How Much Does It Cost To Open Bubble Tea Shop, you first need to understand what Bubble Tea is and where it comes from.
What Is Bubble Tea?
Bubble Tea is a drink that is made with tea, milk, and tapioca balls. There is a wide variety in terms of tastes and presentations. The beverage is also recognized for being easily shareable in social media photographs.
With people of all ages now familiar with the enchantment of bubble tea, these businesses are most popular among Generation Z and Millennials.
Where Does Bubble Tea Come From?
Bubble Tea originated in Taiwan in the 1980s and has become most popular in the United States. The market is presently worth approximately $2.5 billion throughout the world. And it is expected to flourish even more over the next decade. The Bubble Tea market is expected to reach 4.2 billion dollars by 2027.
How Much Does It Cost To Open A Bubble Tea Shop?
You may be asking, How Much Does It Cost To Open Bubble Tea Shop? The average cost of establishing a Bubble Tea Shop is between $75,000 and $500,000. Significant locations and those in populous areas are more likely to cost on the higher end of that scale. Shops in shopping malls or airports tend to be less expensive to start up. The majority can be up and running for between $125,000 and $200,000.
How Much Profit Do Bubble Tea Shops Make?
In case you didn't know, Bubble Tea Shops are a big deal. These adorable little cafes serve sweet and chewy tapioca balls in all sorts of flavors, and people can't seem to get enough of them! But how much do boba shops make, and are bubble tea shops a good investment?
To answer these questions, we need to look at the potential total revenue, expenses, and Bubble Tea Shops' profits. You can see all the details in our article: How Much Profit Do Bubble Tea Shops Make?
How Do I Get My Bubble Tea Business Started?
Opening a Bubble Tea Store is a great way to become a small business owner or expand your current business operations. As the saying goes, "a rising tide lifts all ships," and bubble tea has been rising for the past two decades and doesn't show any signs of stopping. Boba Tea is catching on in many places in North America and Europe, so now could be the perfect time to get in. You can learn all about How To Open A Bubble Tea Shop here.
What Type Of Equipment Will My Bubble Tea Shop Need?
To open a Bubble Tea Store, you will need some bubble tea supplies and Bubble Tea Equipment (Boba Tea Equipment) like cups and straws, utensils, a bubble tea sealing machine, a bubble tea shaker machine, and a bubble tea fructose dispenser. Depending on the budget of your store you can start with custom cups and all of the machines, or if you're on a low budget, you can start with clear cups and just a sealer machine. You can purchase custom cups and other machines (shaker and fructose dispenser) once your business starts to grow.
Most Bubble Tea Equipment Suppliers sell the following equipment: Sealer Machine, Shaker Machine, and Fructose Dispenser. Bubble Tea Equipment Suppliers should also carry Automatic Boba Cookers, Tapioca Pearl Makers blenders, and Automatic Tea Brewers.
A List Of Bubble Tea Equipment (Boba Tea Equipment) BubbleTeaology Carries:
Bubble Tea Sealer Machines
Sealer Machines are one of the most iconic bubble tea machines. They put a plastic seal on your plastic or paper cup, which the customer then breaks open with their fat straw. This creates part of the bubble tea experience and adds to the fun of drinking bubble tea. Sealer machines can seal PP, PET, and Paper cups. Just make sure that you order the correct size sealer machine and sealer film. For example, for PP cups, you will need to use a 95mm Sealer Machine with PP sealer film. While with PET cups, you will need to use a 98mm Universal Sealer Machine with PET sealer film.
Bubble Tea Shaker Machines
Shaker Machines make shaking your bubble tea easy and fun. The most popular model is the SK300 tabletop model, which is easy to use. All you need to do is plug it in, place your shaker cups in the machine, and press start.
Bubble Tea Fructose Dispensers
Fructose Dispensers are used to keep your drink quality consistent and reduce employee costs. Adding the correct amount of sugar (fructose) to your drinks will be hard without a lot of training. With our automatic fructose dispenser, all you need to do is press a button, and the machine dispenses the exact amount of sugar needed.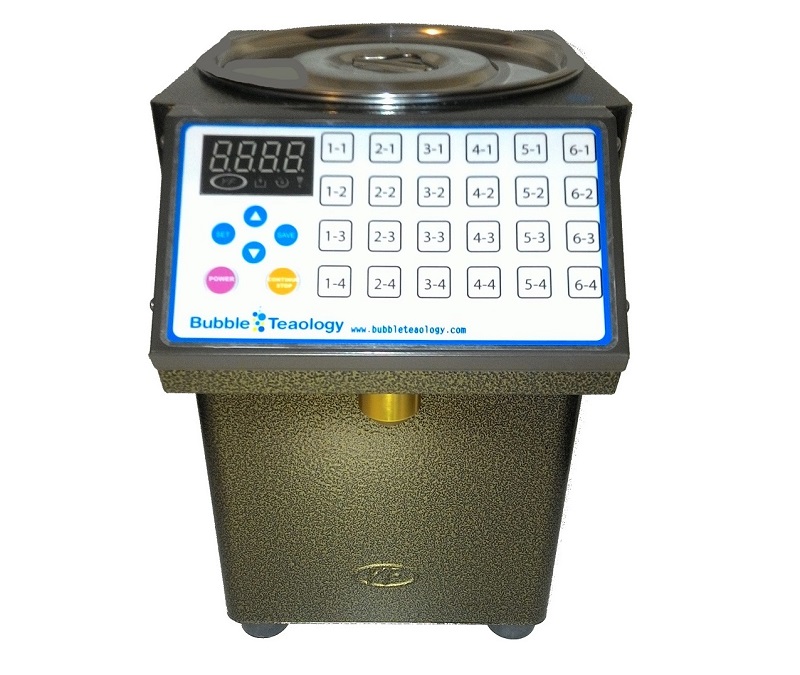 Bubble Tea Blenders
Bubble Tea Blenders need to be powerful enough to blend ice and fruit but quiet enough to not disturb your customers. We recommend using a blender with a sound enclosure so you can get the best of both worlds.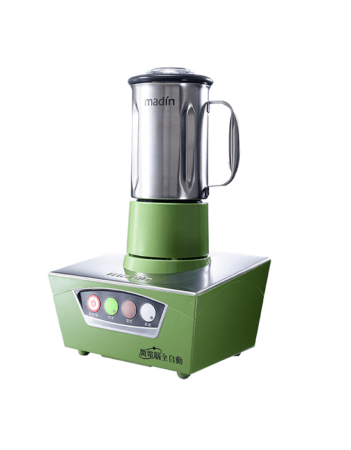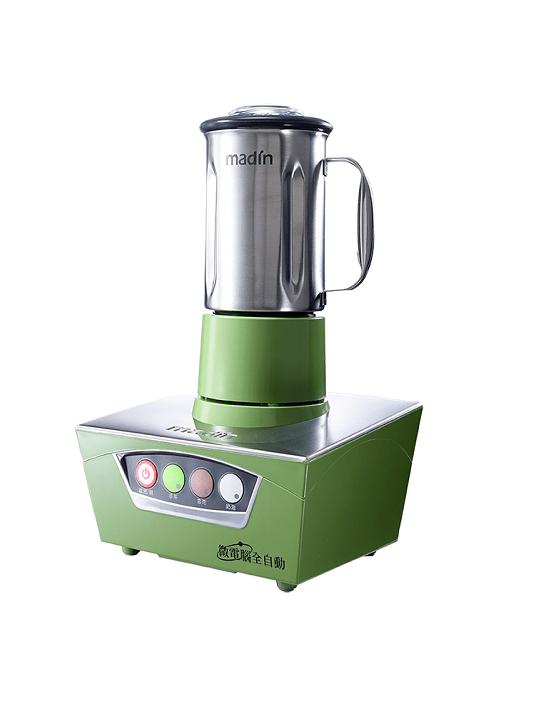 Automatic Tea Brewers
When brewing tea, there are two basic options. Using the traditional method which is basically boiling water in a teapot, manually putting in the tea leaves and then straining them and putting them into a tea dispenser. Automatic tea brewers will do most of this work for you. The Bunn ITCB has 3 settings, so you can pre-set 3 different types of tea. This helps improve drink consistency/quality and makes it easier for your employees as well.
Automatic Tapioca Pearl Maker
You can either buy boba from a supplier, or you can make your own. With a Tapioca Pearl Maker, not only will you have the freshest boba in town, but you'll also be able to make your own flavors and colors.
Automatic Tapioca Pearl Cookers
The Automatic Tapioca Pearl Cooker will boil your water and stir your boba and has an easy-to-use spout to drain out all of your boba once they're done cooking. This ensures that your boba doesn't get stuck to the bottom or burn like when cooking on a stove.
What Challenges Should I Anticipate In Starting A Bubble Tea Shop?
Competition is the primary challenge you'll face when starting a Bubble Tea Shop. Many bubble tea businesses are popping up all over the place. So you'll need to find a way to make your shop stand out from the rest. Another challenge is the cost of setting up shop. As we mentioned earlier, starting a bubble tea business can be rather expensive. But if you can overcome these hurdles, you'll be well on your way to becoming a successful bubble tea entrepreneur!
What Type Of Marketing Will My Bubble Tea Shop Need?
You'll need a professionally designed logo, branding kit, menu, and price list on the business planning end. Think about how you'll market to customers and how many products you think you'll be able to sell each day to eventually make a profit. Before opening, hire and train a team to make all the drinks on your menu.
You'll also need a professional website, social media accounts, and a digital marketing strategy.
BubbleTeaology can help you with this task as well. Check out our Bubble Tea Shop Marketing Services.
Check out these articles: Are You Opening A Bubble Tea Store And 7 Tips For Marketing Your Bubble Tea Shop