Bubble Tea Shop Marketing Done Right and Tailored For Your Business
Do you want to make your business grow but don't know how? We have multiple solutions for you.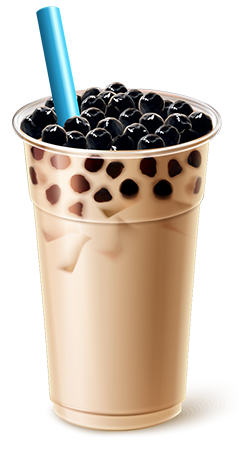 Make Your Bubble Tea Shop a Success!
Marketing your bubble tea shop can be difficult, especially if you don't know where to start.
Without the right marketing strategy, your bubble tea shop could easily become overshadowed by the competition.
Brain Buzz Marketing has a wealth of knowledge and experience when it comes to marketing bubble tea shops. They will help you create a tailored marketing plan to help your business grow, just like they did for us.
The Proof Is In The Bubbles
BubbleTeaology is currently tracking 583 keywords worldwide! Just think what Brain Buzz Marketing can do for your bubble tea shop in your local market.
518 Total Keywords
on 1st page of Google
Position 4-10
130 Keywords
Brain Buzz Marketing has all the digital solutions your business will need
Sit back, relax, and let Brain Buzz Marketing take care of your digital marketing needs.
About Brain Buzz Marketing
Since 1998, we have been helping small businesses thrive online. We are digital marketing experts and love using our skills to help businesses achieve their goals. Whether it's Google Ads, Custom Websites, Social Media Marketing, SEO, Landing Pages, or Content Writing – we can do it all! And because we know that no two Bubble Tea Shops are the same, we take the time to learn about each one before crafting unique and effective digital marketing campaigns that help them stand out from the competition. So if you're looking for a partner who will help you achieve your vision and reach your goals – look no further than Brain Buzz Marketing!
Testimonials From Happy Clients
"I've worked extensively with Brain Buzz Marketing on a number of projects and they've been nothing but a pleasure to work with. At this point I think I've had them make a total of four websites for me, and I wouldn't hesitate to come back. They're creative, smart, and effective at what they do. And most importantly, always communicative! I don't think I've ever had to wait longer than 24 hours to hear back to any question I've ever had. I would recommend them to anyone without hesitation, and the next time I need any Google Ad or website work, they're who I'm going to reach out to first. I really can't recommend them enough!"
"Working with Brain Buzz Marketing has been nothing but a breeze. With their expertise, I went from not even being visible in a Google search to becoming the top listing in my area with the keywords we chose to focus on. They have improved my SEO exponentially and my business has grown to the point that I am booked solid for weeks in advance."
"Really pleased by the professionalism of the entire Brain Buzz Marketing team, they immediately grasped the idea of our project and the result has been extraordinary. All deadlines were met and exceeded our expectations. Thanks again for helping us create our business page."
"I trusted Brain Buzz Marketing to help grow my small business and that trust paid off via their outstanding web marketing services. To be sure, they are a professional, knowledgeable team and simply put, I couldn't be happier with the results. I highly recommend Brain Buzz Marketing."
"Excellent experience working with Brain Buzz Marketing to create my website and Google Ads campaign. Personalized service as opposed to just being another job you get with bigger outfits. Very knowledgeable and creative! On the first day we launched my website and started the Ads I sold my first customer!"
"I am clicking through our website this morning smiling and feeling very grateful for all your hard work. You are exactly the team we need to help us achieve our goals. You are ON IT. You are obsessive (like me, lol), and you do what you say you will do. I cannot thank you enough for all of your help. We have come a long way, and where we started wasn't bad. I am excited about what this company will be able to accomplish - in large part thanks to all of your help. You provide an extremely valuable service. Thanks again and have a wonderful day."
Bubble Tea Shop Website Packages
A Professional Website is ESSENTIAL For Any Size Business
You have a great business, but your website is holding you back.
Your website is the first impression that most of your potential customers will have of you. If it's outdated, poorly designed, or difficult to navigate, they'll move on to the next company without even giving you a chance.
Brain Buzz Marketing can help. We are a full-service website design and development company with over 24 years of experience. We know how to create a website that will connect with your dream customers and tell the story of your business.
Contact us today for a free consultation and learn how we can help grow your Bubble Tea Shop business.
Build
Informational Website Package
On-Page Search Engine Optimization

Free Website Hosting For 1 Year

Free Listing in Our Store Locator Directory
Grow
Ecommerce Website Package
On-Page Search Engine Optimization

Free Website Hosting For 1 Year

Free Listing in Our Store Locator Directory

Google Business Profile Setup

Full Ecommerce Backend Setup
Bubble Tea Shop Marketing Packages
We'll Get You To The Top of Google
You've worked hard to create a successful business and website, but what's the point if no one can find it?
Brain Buzz Marketing is a digital marketing company with 24 years of experience that can help you get your website ranked #1 on Google. We know what it takes to improve your website visibility and increase organic traffic.
Imagine what it would feel like to be #1 on Google for your target keywords – Brain Buzz Marketing can make that happen!
Contact us today for a free consultation on how our marketing services can help grow your Bubble Tea Shop business.
Succeed
Outrank Your Competition
Keyword-Targeted Blog Post Writing

Competitor Keyword Research

We Add The Posts To Your Website

We Optimize The Posts For SEO
Dominate
Full Service Marketing Package
Keyword-Targeted Blog Post Writing

We Add The Posts To Your Website

We Optimize The Posts For SEO

Custom Social Media Graphics

Grow Social Media Following
Ready to Dominate Google and Take Your Bubble Tea Shop to the next level?
Get in touch with us today and one of our team members will get back to you within 24 hours.