Tea Shop POS with Drink Label Printer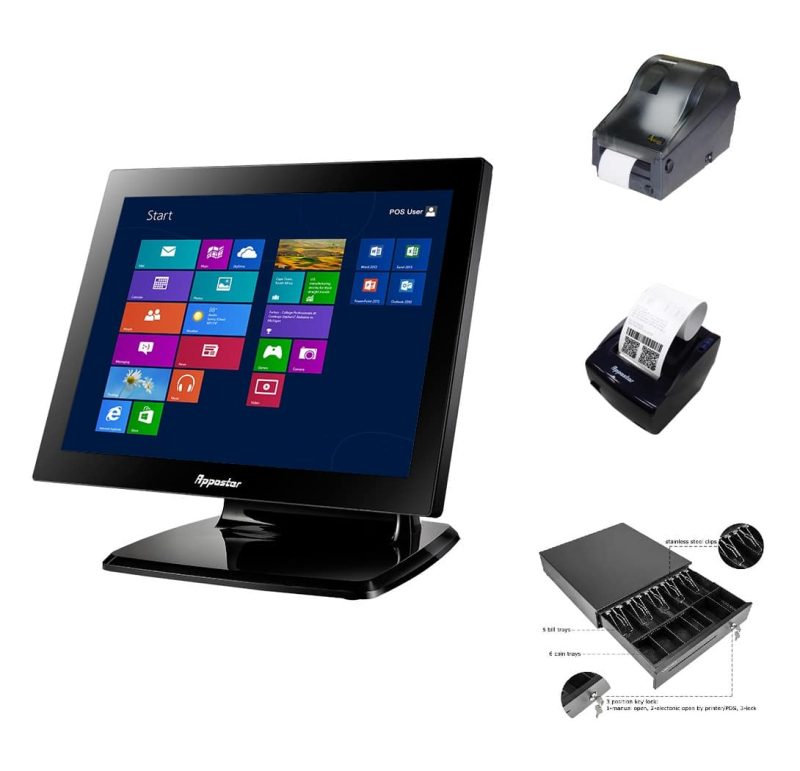 Finally a drink POS system with a label printer for drinks!  Print stickers for your bubble tea, coffee, smoothies and more!  This POS system adapts a Taiwanese Bubble Tea Shop POS to an English System for the North American, Australian and European market.
Bubble Tea Shop POS
Automatic Receipt Printer
Automatic Drink Label Printer
Touch Screen POS
Our POS Touch Screen has a Splash-Resistant front cover and comes fully loaded with Windows and Our Bubble Tea Store Software.  The LCD is 15" TFT-LCD with Resistive Touch (P-CAP touch Optional) and has a 0°~85° Viewing angle.  The fast Quad Core CPU (Intel Celeron J1900 2.0 GHz Quad Core, 2 GB DDR Ram, INTEL HD Graphics and 2.5" SATA HDD 320G are all built in to deliver a seamless and reliable POS System.
Bubble Tea Shop POS Software
Our software is made specifically for Bubble Tea Shops and other drink shops.  In Taiwan there are thousands of bubble tea shops so we adapted their software for the English speaking market.
The software is pre-built with popular bubble tea menu items and modifications.  Plus it integrates seamlessly with the receipt printer and drink label printer to put stickers on your drinks.  Each drink will have a separate sticker label!
Life-time Software License Included – No monthly fees!
Key Locked Cash Register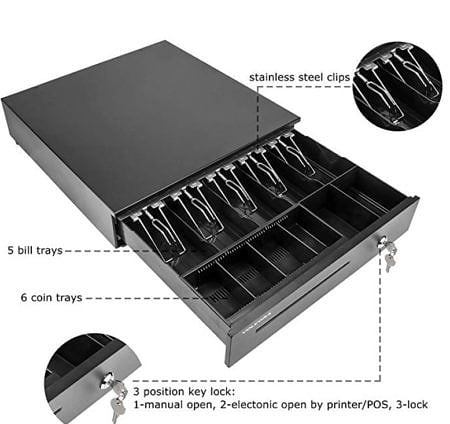 Our key locked Cash Register comes with 5 bill trays 6 coin trays.  The coin compartment is removable and the drawer will automatically open when an order is placed.  It can also be manually opened with the key.
Cash drawer model CD-5B works for restaurants, store fronts, tea shops, coffee shops and more.
Automatic Receipt Printer
The reciept printer uses thermal printing technology which means that you don't need to spend money on ink or waste time replacing ink cartridges.  This tea shop receipt printer will automatically print out your receipts once the order is placed.
Tea Shop Drink Label Printer
We used to carry the Square POS System which offers great software, works with an iPad and is great for restaurants but it has one major problem for drink shop owners.  It doesn't have a label printer for drinks!  This is a huge inconvenience for bubble tea shop owners and a problem that we're very glad to help fix.
With our Bubble Tea Shop POS, each drink will receive it's own unique sticker for your employees to put onto the cups.  This makes sure that each order is accounted for, keeps all your orders straight and makes it so much easier for you and your employees to make drinks.
Tea Shop POS System with Drink Label Printer
This POS comes with a splash resistant touch screen for your employees to easily take orders, bubble tea software with a a pre-programmed menu that has popular bubble tea flavors and modification.  It also comes with an automatic drink label printer to put stickers onto your cups, an  automatic receipt printer and a locked cash register.