Taro Bubble Tea Recipe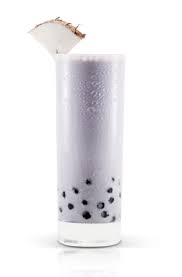 The first step to making the best bubble tea is to use the best ingredients!  Bubble Tea was invented in Taiwan and the best ingredients come from Taiwan.
Tea
The next step is to brew your tea for your "base".

Powder and Ice:
Start by adding 2 scoops of Taro powdered flavor into your glass or shaker, next add a small amount of hot tea and stir vigorously until the powder is completely dissolved. Next, add ice until the shaker is 80% full and lastly add more hot tea. Now put the lid on the shaker and shake for 6 seconds. Pour the tea over your boba tapioca pearls and you're all set!