Bubble Tea Ice Machines
Making bubble tea requires ice, a lot of ice!  One of the most frequently asked questions we get is…
What is the Best Ice Machine for a Bubble Tea Store?
A Commercial Ice Maker will be one of the biggest equipment expenses your bubble tea shop has.  The type of ice machine that you want will largely depend on how many customers you will have.  You can expect to use about 1-1.5 lbs of ice for each drink that you make.  So if you make 300 drinks/day you will want an ice machine that can make at least 450lbs of ice/day, maybe more to handle the busy times.
Most ice machines will have the actual ice making machine on the top and a separate ice bin on the bottom.  You can use a unit that has the condenser and bin together but they will typically have a lower capacity.
---
Other requirements:
Water filtration system
Depending on the size and voltage, many ice machines need to be hard wired(they don't have a plug) and may require 115v or 220v.
Floor drain (or condensate pump)
City Water Supply with a separate water line and shut off valve
---
Water cooled vs air cooled bubble tea ice machines:
We recommend using air cooled bubble tea ice machines.  They use a comparable amount of electricity but the water cooled units use a lot more water.
---
Type of ice:
Most bubble tea shop owners and customers agree that "crescent" shaped ice produces the best bubble tea.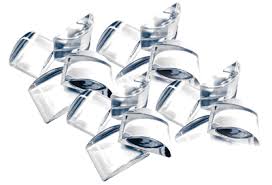 ---
Bubble Tea Ice Machine Brand:
Hoshizaki is the industry leader and the only brand that we recommend.
---
Ice Machine Cost:
An Ice machine for your bubble tea store will be one of your biggest investments.
A unit with a 500lb capacity will cost about:
$3,100.00 for the Ice Machine
$250.00 for the Water Filter
$900.00 for the Ice Bin
$4250.00 Total
---
Renting an Ice Machine:
Another option that has become popular is renting an ice machine.  Rental subscriptions usually include installation and a water filter.  This could be a good option for a new bubble tea shop that is unsure of the demand and who is on a budget.
Rental Cost:
The rental terms are flexible with a one-year lease and then month to month after that.  Renting will typically be less than $150/month and a one-time setup fee of $200-300.