Plastic Lid Sealer Machine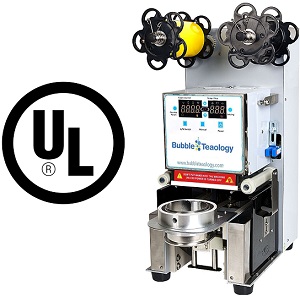 Plastic Lid Sealer Machines are more efficient, cheaper and more eco-friendly than traditional plastic lids.  They are an indispensable part of a business owner in the drinks and beverage industry. In most of the cases, the customers prefer to carry their drinks instead of sitting in the store and sipping their drink lazily. The plastic lid sealer machine allows the customers to move their drinks safely while keeping the freshness of the liquids intact. All they need is a straw to knock down the plastic and enjoy their drink on the move.
They utilize pressure and heat techniques to seal fine plastic films into a pouch or cup. The airtight seals allow the fluids inside the cups, to move around freely without spilling out. However, it is vital to select the appropriate sealer film, which will comply with the cups or pouches.
In most of the cases, the plastic lid sealer machines bear fixed rings, which permit them to seal only a particular size of the cup. Check out the diameter of the container you are planning to seal, before you place your order for the sealing machine. Usually, the bubble teacups are available in the size of 95mm PP cups, but you may also opt for the PET cups of 90mm, 92mm, 98mm or the Jumbo teacups of 120mm.
They have the flexibility, to seal both 95mm PP cups as well as 98mm PET cups. Both the sizes are apt for the bakery or the beverage industry since they are safe to use, clear and are customizable.
The plastic lid sealer machines are available in manual as well as automatic models. While the automatic models require you to place the cup inside only, the manual models need the user to pull the lever and exert pressure on it manually, to seal the container satisfactorily.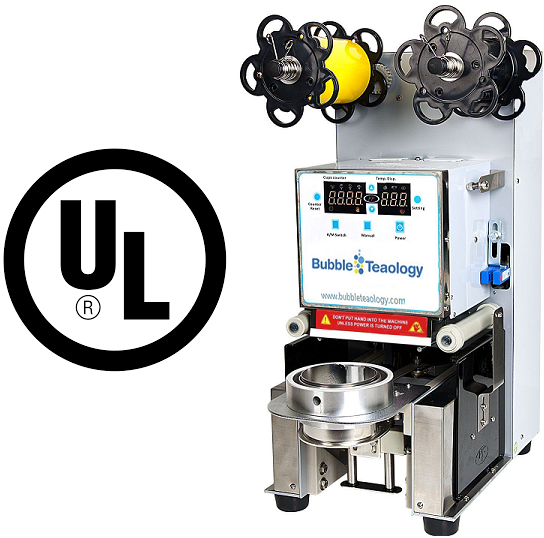 Automatic – Seals 450 cups/hr
Save Times and Reduces Employee Costs
Trusted Bubble Tea Shops Around the World

Product Details
Product Number – 999SN
Seals– 95mm PP, PET or Paper Cups (98mm PET Sealer Available)
Power – 110v USA (220v Available)
Watts – 75
Capacity – 450 cups/hour
Size – 10″ x 13″ x 25″ (25/34/64cm)
Weight – 55lb (25KG)
Certification – CE (UL Certification Available)
Warranty – 90 Day Manufacturer Warranty