Peelable Plastic Sealing Film | Peel Off Plastic Container Seals
Only certain types of sealer film can be peeled off. We have custom sealer machines and can make a peel-tab so you can have peelable film on your cups or containers.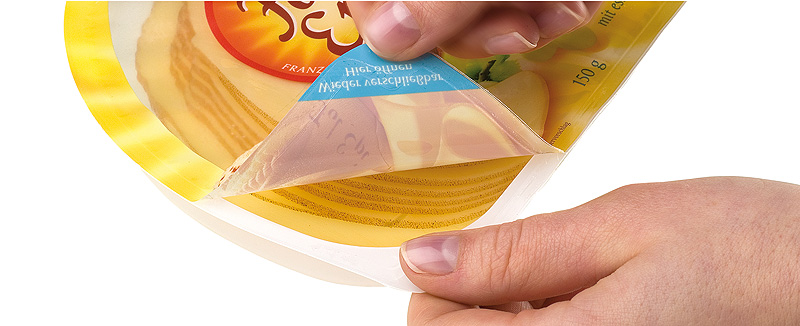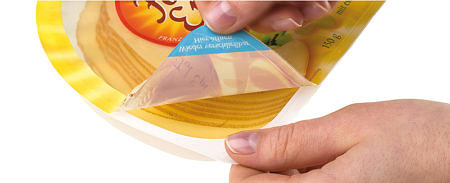 Sealing Film has been made famous by the bubble tea industry.  But if you have ever tried to peel off the plastic seal then you will know that the seal is extremely strong and hard to peel-off.  This was done intentionally and is made to keep the cup sealed properly.
Sealing machines can also be used to seal almost anything from fresh fruit, gelato, hot soup, soft-drinks, alcoholic cocktails, cosmetics and more!  The containers used can also be very small or large depending on the cup or container.
Certain products are made to have the seal peeled off and for that type of container we recommend using a custom sealer machine with a peel-tab.  The peel-tab is built into the machine and leaves an extra tab of plastic to help you peel off the seal.
We can create a perfect mold of your container and include a peel-tab with our custom size sealer machine!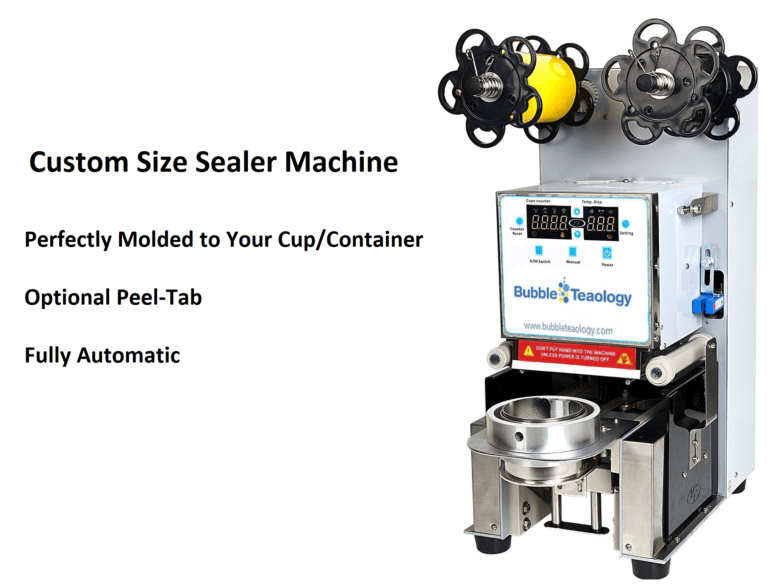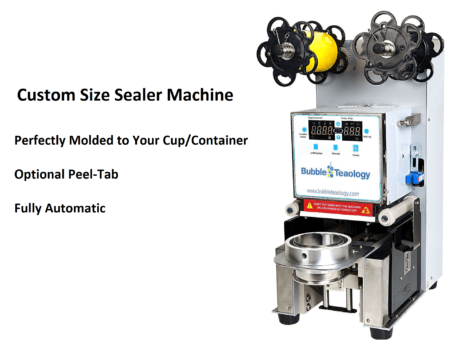 Peelable Sealing Films
The main reason that sealing film is so hard to peel off of a bubble tea cup is because most sealer films are made out of PP plastic.  When you seal a PP plastic cup with a PP sealer film you will get a really strong seal that is hard to peel off.   For a peelable sealer film you will want to use either PE sealer film or PET-ES sealer film.  These types of films are made to seal plastic and paper containers.
PE Sealer Film can seal paper cups/containers as well as plastic containers.  This is because most paper cups are coated with a PE lamination.
PET-ES Sealer Film can seal almost any container.  It can seal PP Plastic, PET, Paper, Styrofoam and even PLA Cups and Containers.
Picking the right sealer machine for your cup or container can be hard to do.  The best way to make sure you have the right one is to send us your cups or containers and we will test them for you. 
Send us a message with any questions!