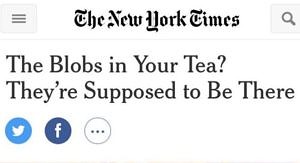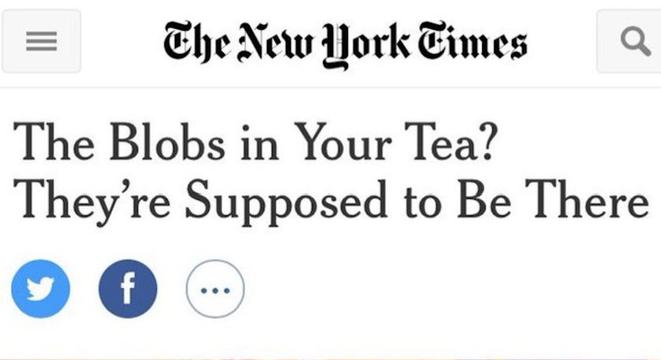 If you haven't heard the news yet, The New York Times made a double faux pas last week when they first referred to the Boba in Bubble Tea as "Blobs" and then when they tried to describe it as a NEW trend!  While The New York Times is usually on the ball when it comes to politics, culture, and finance it is clearly showing its age by just hearing about bubble tea now.
Hardcore Bubble Tea lovers know that bubble tea has been around for decades and has even been in the US since the 90s!
The New York Times received backlash over their article and has since updated it which you can read here.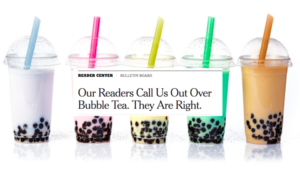 Like the saying goes "Any press is good press" and this is actually great news for bubble tea store owners.  The fact remains that while bubble tea is extremely popular in California, New York, and Major Cities around the world, it is still unknown in a lot of rural areas.  I'm from a small town in Illinois and most people there have never heard of it!
One of the best things about Bubble Tea is that it makes people curious to try it.  What is bubble tea?  What are the "boba" at the bottom and what do they taste like.  All of this is a great opportunity for bubble tea shop owners to help educate their customers and let them try your delicious bubble tea!  Now that The New York Times article has created a "buzz" and controversy around bubble tea, I would expect more and more people coming into bubble tea shops to give it a try.