Boba Tea and Cup Shortage: What You Need To Know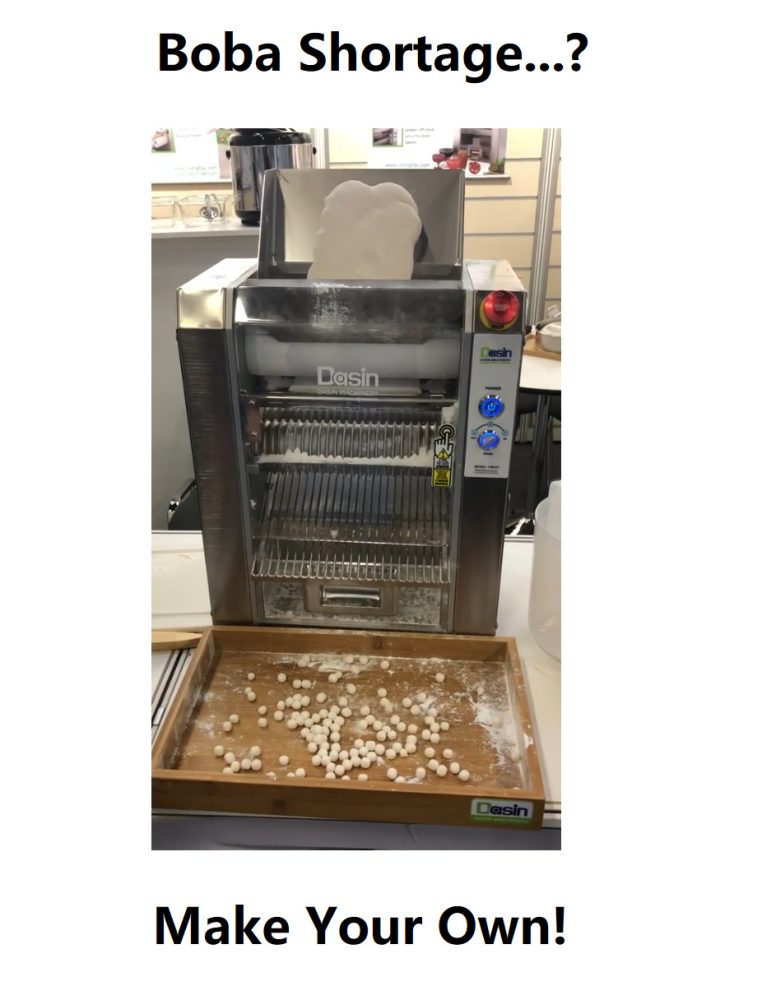 Two ways to protect yourself from the boba tea and cup shortage are to Make Your Own Boba and Have Your Own Supply of Custom Cups.
Life as a small business owner is challenging enough already without having to deal with disruptions caused by Covid . Unfortunately, worldwide shipping delays have caused shortages in common supplies like cups and tapioca pearls.  Below, we'll dive into everything you need to know about the latest boba tea and cup shortage. We'll explore why it's happening and how you can adapt your tea recipes in the meantime to protect your business.
What is The Boba Tea Shortage And Why is it Happening?
The boba tea and cup shortage can be traced back to a couple of key issues. Here are some of the more likely reasons that boba tea shops are experiencing extreme shortages:
Logistic Issues
Many small businesses, including boba tea shops, are experiencing issues related to logistics. Since a large portion of the market relies on shipping ingredients and supplies from Taiwan, the availability of supplies depends heavily on shipping speeds. Unfortunately, due to the pandemic and labor shortages, boba, cups, straws, and flavorings are simply taking much longer to arrive and driving up shipping costs.
The Rise of Bubble Tea
Thankfully, bubble tea has become more popular over the past couple of years. Large corporations, like DUNKIN, have started experimenting with including a bubble tea-like drink in their menu. While this is great for exposure, the expanding popularity of the drink has created a demand that can be challenging for small businesses to keep up with.
How Long Is The Shortage Set To Last?
Unfortunately, there's no telling how long the boba tea shortage will last, with most sources pointing to a period of several months. The boba crisis is undoubtedly tied to the challenges presented by the worldwide pandemic, and continual lockdowns on the horizon may continue to present issues within the world of bubble tea. The best thing boba tea business owners can do is continue to closely monitor their margins, and help their customers adapt in a transparent, honest way.
How To Help Your Bubble Tea Business Survive
Since there's no telling how long this boba tea and cup shortage may last, it's important to explore alternatives rather than fully relying on your backlogged shipments. Here are a couple of strategies to consider incorporating into your business model:
Talk with Your Customers
One of the best ways to continue integrating your customers with your business is to be truly honest. If you can't offer boba, explain the situation. It may also be helpful to take to your social media outlets and speak on the issue to allow customers to gain insight on the situation at hand.
Never Run Out of Cups or Boba Again:
Making Your Own Boba is the only way to be sure you'll never run out again!
By using our Automatic Tapioca Pearl Maker you can make your own boba and never run out again!
You can also customize your recipe with special flavors and colors which will give your customers a truly unique experience.
Plus it just looks cool to have in your store and shows that your ingredients are truly fresh and delicious!
Custom Cups and Sealing Film
Anyone who has tried to order clear cups over the past year has experienced shipping delays, items that are out of stock and general frustration.  You have customers lining up out the door but don't even have proper cups to put your bubble tea into!
Having your own supply of custom cups with your logo on them is a great way to avoid this disaster.
Custom cups usually have an MOQ (minimum order quantity) and can take 2-3 months so it is always good to order ahead of time.  We also have clear cups and film available that you can order in bulk to make sure that you never run out again.  Click Here to Order!