98mm PET Bubble Tea Sealer Machine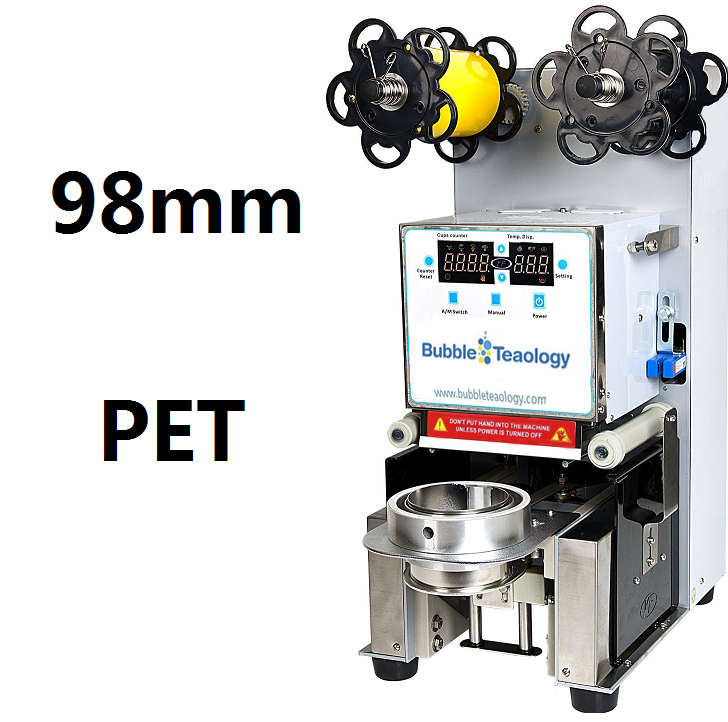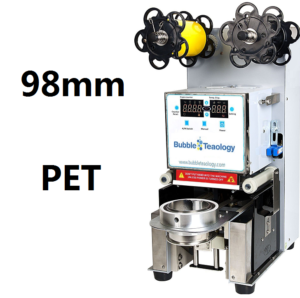 The most important thing when choosing a bubble tea sealer machine is the diameter of the cups you want to seal.  The most common type of cups are 95mm PP cups and the standard diameter of most sealer machines is 95mm.  For those who want to seal PET cups, a 98mm diameter sealing machine is required.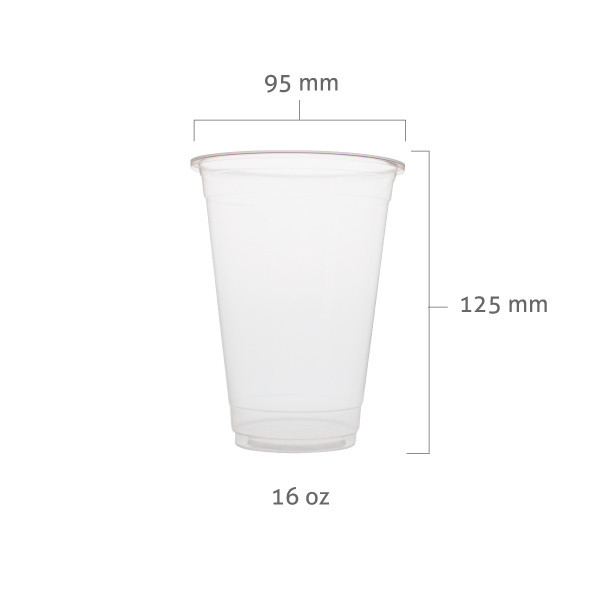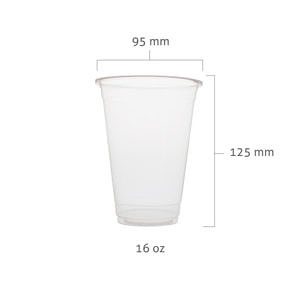 95mm PP Cups    
---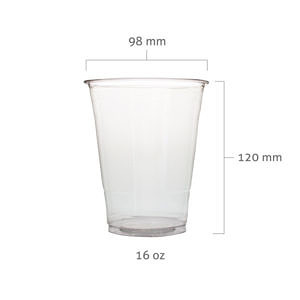 98mm PET Cups
You can read more about the difference between PP and PET cups here:
To seal 98mm cups, we use our most reliable and popular bubble tea sealer, the 999SN.
The 999SN is our most popular Bubble Tea Sealer Machine.  Our Universal model seals 98mm PET cups and also comes with an adapter ring to seal 95mm cups..  It features a sturdy stainless steel design that is trusted in bubble tea shops around the world.  The 999SN is known for its reliability so you don't need to worry about it constantly breaking down during shifts.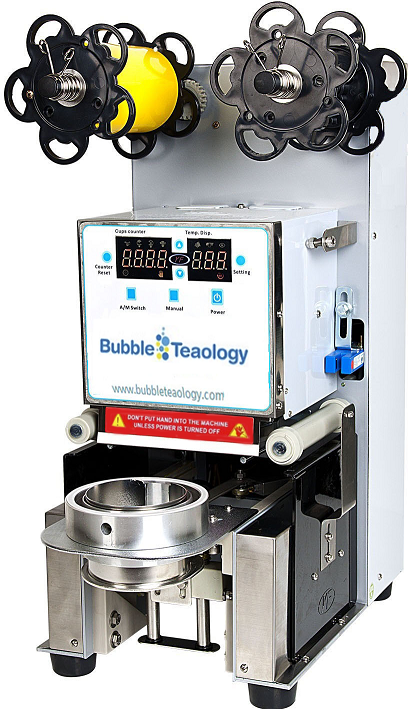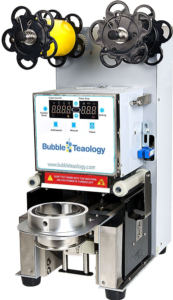 The packaging of a product is meant to communicate what a brand stands for and what it means for the customer. And for a beverage business owner, it is even more vital to focus on the packaging because, in most of the cases, the customers prefer to pick their favorite drinks on the move.
The purpose of a good packaging is also to protect the drinks from being contaminated or spilling off during transit from the manufacturer to the retailer.  To keep the juices intact for hours without affecting the taste or flavor, excellent quality pouch or cups sealed using the 98mm PET cup sealer machine will be of great importance.
The 98 mm PET cup sealer machine uses the revolutionary technique of heat and pressure to seal the thin films with the containers and make it airtight and spill-proof. However, it is essential to select the right sealing machines and the compatible films, which will comply with the diameter of the PET cups you have picked.
Most of the sealing machines come with a fixed ring that restricts them from sealing the containers of varying size or diameter. If you are looking for standard size PET cups for your business, you may consider the option of 98mm PET cups which are widely used in the upmarket coffee and beverage shops. The Universal sealer machine can also be a high pick if you want to seal 98mm PET and 95mm PP cups.
The 98mm PET cup sealer machines are available in automatic as well as manual models. The manual or semi-automatic models require the operator to pull down the lever and pressurize it for some time, to get it sealed accurately. The automatic ones, however, are dynamic machines where one just needs to place the PET cups inside to get the job done neatly.