98mm PET Bubble Tea Sealer Machine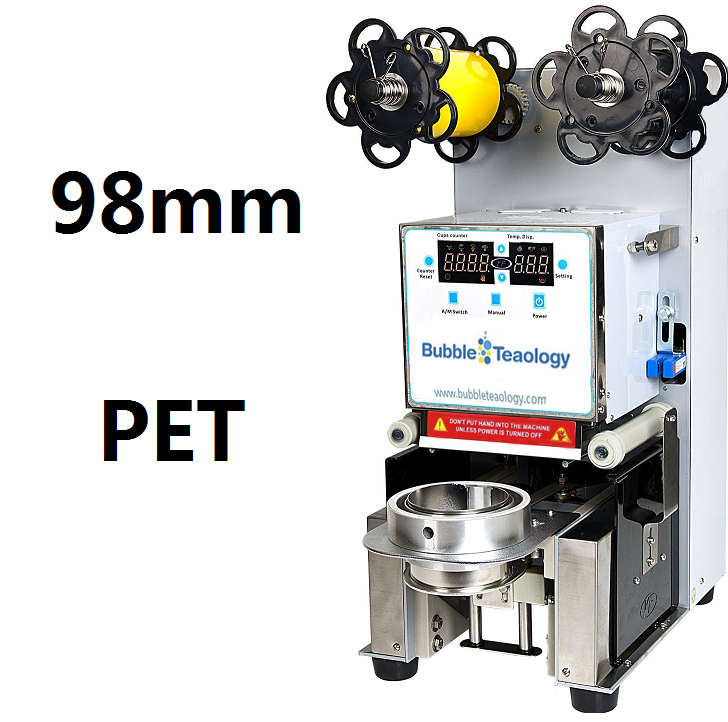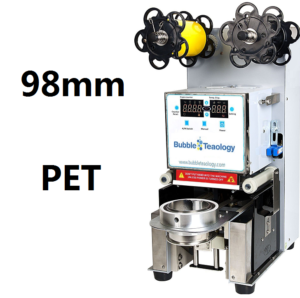 The most important factor when choosing a bubble tea sealer machine is the diameter of the cups you want to seal. 
The most common type of cups are 95mm PP cups and our standard sealer machine seals 95mm PP cups.  You can also upgrade our standard sealer machine to a Universal Sealer Machine that can seal both 95mm PP cups and 98mm PET cups.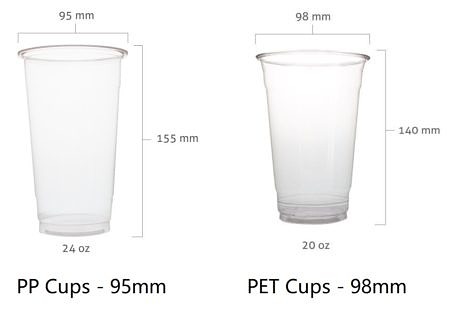 Universal Cup Sealer Machine
The 999SN is our most popular Bubble Tea Sealer Machine and with the Universal Upgrade you can 98mm PET cups and it also comes with an adapter ring to seal 95mm cups. 
The 999SN features a sturdy stainless steel design that is trusted in bubble tea shops around the world.  This sealer machine known for its reliability so you don't need to worry about it constantly breaking down during shifts.