Tall Skinny Bubble Tea Cups and Lids
Help your shop or restaurant stand out with these unique tall and skinny cups!  Famous international brands like Coco are taking market share from their competion by using this tall cups design.
Tall Skinny Cup Lids
Not only do the cups stand out from the competition but they also have unique lids that can be opened up to sip out of or can use a straw for enjoying boba.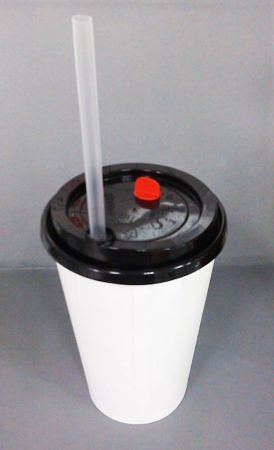 How to Seal Tall Bubble Tea Cups
Most tall bubble tea cups have a top diameter of 90mm so you will need a specialized sealer machine to seal them.  Contact us here for more information.