5 Things Every Bubble Tea Store Owner Should Know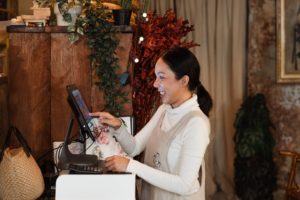 According to Google Trends, searches for "bubble tea" have risen by roughly 400% over the past decade with the highest search volume being in May of 2021. This is a great sign for bubble tea store owners and shows that bubble tea is more than a fad.
However, even though there might be an increased demand for bubble tea, it's still a competitive market out there so you'll want to make sure that your bubble tea shop stands out for the pack.
If you don't manage your bubble tea business right, you might lose money and ultimately have to close down your boba shop.
If you want to make sure your bubble tea store survives and thrives, read on to find out the Top 5 Things Every Bubble Tea Store Owner Needs to Know.
1 – Pick the Right Bubble Tea Store Location
If you've been researching business basics for success, you might have come across the saying "location, location, location."
As a food store owner, location is vital. There are some businesses that customers might be willing to travel to, but these are usually places that sell high-ticket items.
When it comes to food and drink, you want to make sure you're in a convenient location so you can profit from walk-by traffic. If your bubble tea is amazing, you might have some loyal customers who are willing to go out of their way to visit your shop, but being in a good location is still the easiest way to get customers.
Also,Bubble Tea Customer Demographics skew towards Gen Z and Millennials, so keep this in mind when scouting out a venue for your business.  Usually near a University or High School is the best bet.
2 – Your Drink Flavors Have to Stay Up to Date and Consistent
One of the most common reasons why bubble tea stores fail is because their tea flavors lack consistency and aren't up to date.
Customers love consistency. If they enjoy your bubble tea flavors, they'll probably come back with a particular flavor in mind for their order. If their order tastes different from the last time they got it, they're not going to be very impressed.
So you want to make sure that your recipes and flavors are consistent so customers get an experience they can count on.
Use standardized equipment like Shaker Machines and Fructose Dispensers will also make sure that your drinks are consistent.
3 – Be Where Your Customers Are 
This ties back in with the first tip by having a location that is near your customers, but you shouldn't only focus on having a physical location.
If you're a small bubble tea store owner, you might think that you don't need a website or social media accounts for your business. This couldn't be farther from the truth.
In today's age, most customers want to be able to look up businesses online in their area. Having a strong online presence with social media pages and positive reviews can position you at the top of local listings. This will bring more customers into your store and establish trust.
4 – Marketing Needs to be Consistent and Regular
The first step to consistent marketing is to have a nice looking logo that people can see when they are walking or driving by your store.  You can even put your logo on to your cups and film, then every time a customer walks around with your cup, they are walking around with an advertisement for your store.
Now that you have your internal marketing and branding consistent in your store, it's time to try other methods like print advertising and online marketing.
Print advertising used to be a great way to get new customers but now online marketing generally generates the best results because younger people make up the largest demographic when it comes to bubble tea consumption.  At the very least you should have a Facebook Page where you can get Likes, Shares and promote your new products.
5 – Focus on Great Customer Service
Being greeted by smiling staff that are friendly, patient and hardworking is one of the best experiences you can have as a customer.  Combine this with delicious bubble tea and you can't lose!  Not only will having great service will increase your customer return rate and positive reviews but it will also make your bubble tea shop a lot more enjoyable to run.
Treat YOUR Employees Right and They Will Treat YOUR Customers Right. 
Go to a few different drink shops, cafes, restaurants, etc. and see how the employees treat you.  Odds are, if they treat you well then that means that their boss treats them well.  The bottom line is, if you don't have happy employees then your customers won't be happy either so make sure that you pay them well and set a good example by being friendly and by creating a positive environment.