Bubble Tea Brand and Logo Design
Your bubble tea brand and logo will help you stand out from the competition.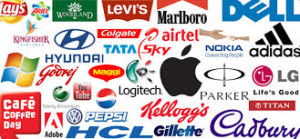 When someone decides to open up a bubble tea shop they basically have two options. You can start your own, or you can be part of a franchise.
If you have done any research on the subject, then you probably already know that joining a franchise can cost $25,000-75,000 just for the franchise fees.  However, there are also advantages for joining a franchise.
The advantage of being a part of a franchise is that they have already taken care of your brand, logo, SOP, etc. for you.  You are using their system to sell their products.  To some people this offers strength and stability and to others it constricts their own entrepreneurial vision.
Besides the startup fees and the royalty fees. Another disadvantage of a bubble tea franchise is that there will be the rules of the franchise that you have to follow. You will have some freedom of being the "owner" but you will not ever truly own the franchise, in the end it is still owned by the franchising company.
This is why we believe in helping you to develop and establish your own bubble tea brand. We will help you design a logo and print the logo right onto your cups.
Please email us for more information but an example of these costs would be $75.00 for a logo design and then a one-time $350.00 fee to design the cup printing mold. After that, you only pay for the cups which will all have YOUR logo on them.
We can also help you with website design and social media to help you get customers before your store even opens!  We believe in providing customers with everything that they need to open up there own bubble tea shop.  Expert training, quality ingredients/supplies and help building your brand.