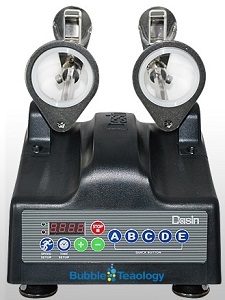 There are two main types of Bubble Tea Shaker Machines.
A horizontal shaker (Dasin SK 300) and a vertical shaker.  Both do essentially the same thing, shake up bubble tea.  This is actually how "bubble tea" got its name.  The shaking creates "bubbles" (泡泡 paopao in Mandarin Chinese).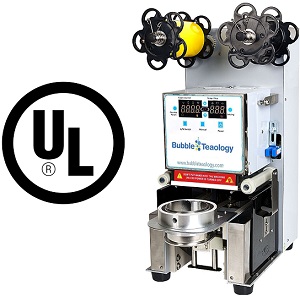 There are many different types of sealers to choose from and the most important factor is the diameter of the cups that you'll use.
95mm is the standard size of cup. This is for the diameter and should be the same no matter if you're using 16oz, 24oz, etc.
The Global Bear PDOM is one of the most reliable Taiwan Snow Ice Shavers around.  It's superior build and durable design have made it a favorite among Snow Ice Shop owners around the world. It also features NSF certification to meet strict USA health code standards.  Plus it comes with a convenient foot pedal.